Image Credit: AFP

A new report by the World Health Organisation confirms that about 92% of the world's population lives in places where air quality levels exceed WHO limits. Outdoor air pollution especially traffic related pollution has been rising at an alarming rate around the world. Along with these disappointing facts, comes a major health risk that air pollution poses. A new study, published in the Journal of Occupational and Environmental Medicine, warns that exposure to high levels of traffic-related air pollution may lead to a certain type of DNA damage called telomere shortening in children and teenagers.

Telomere shortening has been typically associated with ageing and also asthma in young adults. According to lead author of the study, John Balmes of University of California, Berkeley and his colleagues, the length of the telomere serves as an important biomarker for DNA damage cause due to chronic inflammation and the harmful effect of environmental pollutants.

For the study, researchers examined 14 children and adolescents living in Fresno, California — the second-most polluted city in the US. The researchers assessed the relationship between polycyclic aromatic hydrocarbons (PAHs), a "ubiquitous" air pollutant caused by motor vehicle exhaust; and shortening of telomeres.

(Also read: 6 Natural Ways to Purify the Air at Home)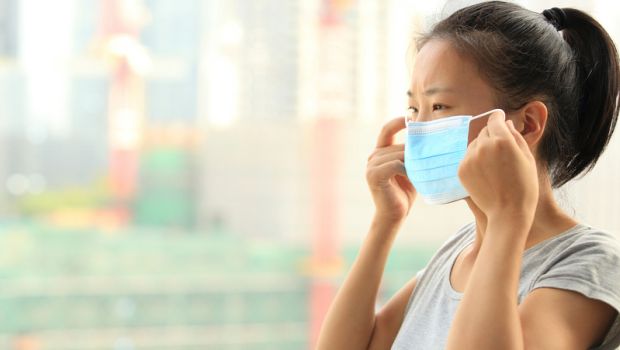 Air Pollution: There's a lot that you can do to protect your kids against the menace of air pollution

The results showed that as the exposure to PAHs increased, the length of the telomere decreased in linear fashion. Further, children and teenagers with asthma were exposed to higher PAH levels. The study also takes into account previous evidence which shows that air pollution can cause oxidative stress which can damage lipids, proteins, and the DNA. According to their research, children may experience different telomere shortening regulation than adults which makes them more vulnerable to the damaging effects of air pollution.

Steps You Can Take to Protect Your Kids Against Air Pollution

There's a lot that you can do to protect your kids against the menace of air pollution. Start with keeping the air at home clean. You can do this by keeping beewax candles, salt lamps or house plants like Peace Lily or Lady Palm that help filter toxins from the air. You can even install an air purifier at home. Since, kids and teenagers spend a lot of time outdoors, it is important to fortify them from within to fight the harmful effects of pollution. According to Clinical Nutritionist, Dr. Rupali Datta, "To protect yourself from the effect of free radicals that your body may form when exposed to polluted air, foods that are rich in antioxidants. These include all the fruits and vegetables, especially those rich in Vitamin A and Vitamin C".