If you have grown up being urged to munch on fresh
carrots
by your mother or grandmother then you would also know that it is good for the
eyes
. Reason being that it contains vitamin A, which plays a significant role in taking care of your vision. Vitamin A refers to a group of nutrients, majorly containing retinoids, found in animal food sources, and carotenoids, found in plant food sources. These collectively contribute to various functions of the body - building
immunity
, cell growth and development, and improving
skin
health. They are also said to have antioxidant properties, particularly carotenoids, and thus they help in fighting against free radicals in the body, preventing cancer in certain cases.
Vitamin A
deficiency commonly leads to an ailment known as night blindness.
A diet rich in vitamin A is essential for our well-being, and is especially important for pregnant women. According to a study done by Columbia University, short-term deficit of vitamin A while the lungs are being formed in the baby during pregnancy is linked to asthma later in life. The vitamin A deficiency can cause profound changes in the smooth muscle that surrounds the airways causing the adult lungs to respond to environmental or pharmacological stimuli with excessive narrowing of airways. Previous studies have also shown that retinoic acid (RA) - the active metabolite of vitamin A - is essential for normal lung development.
Vitamin A is largely available in natural food sources, mainly in those that are bright red, yellow or orange in colour, although cod liver oil is consumed as a supplement by many. If you haven't been paying much heed to your diet plan, here is a list of the best sources to get you vitamin A fix -
1. Carrots
One cup of chopped carrots is said to provide 334 per cent of your daily vitamin A requirement. As much as we love to cook the veggie into subzis and halwas, the best way of making the most of the nutrients is to have it raw, sliced and tossed in salads, or juiced.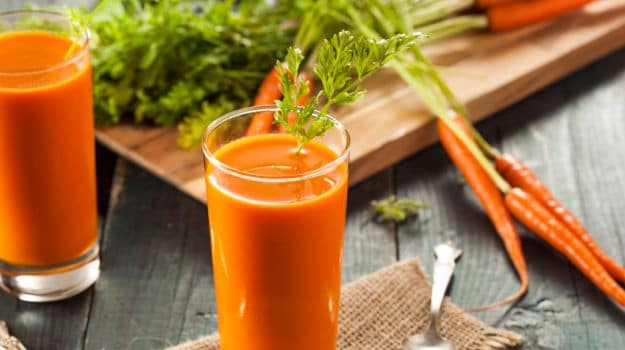 2. Sweet Potato
Winter time is the right season to enjoy this veggie when it is served in every nook and corner, steamed and sprinkled with a little spices. It makes for a great snacking option. Try using it to make baked wafers or wedges rather than potatoes. Or you can also use to make warm salads and soul nourishing soups.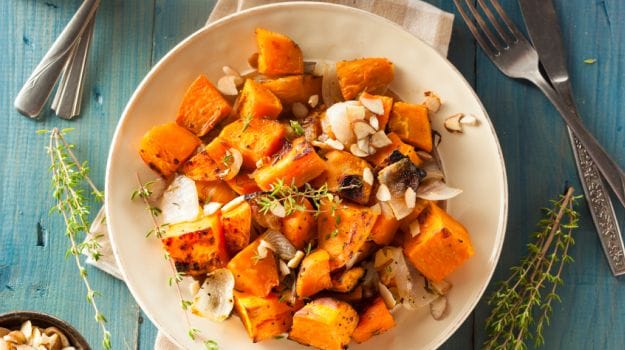 3. Green Leafy Veggies
It is not without reason that our grannies told us to finish the serving of greens on our plates. They are loaded with essential nutrients and the key point to remember is that the lesser you cook them (keeping the crunch and texture intact) the more beneficial they can be. So load up on spinach, methileaves, lettuce, mustard greens and kale.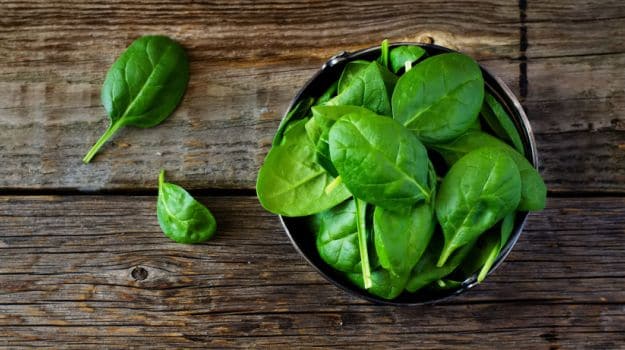 4. Pumpkin
The showstopper ingredient at Halloween parties is actually a powerhouse of nutrients. When it comes to vitamin A, per 100 grams of pumpkin provides you 170% of your daily vitamin A requirement. You can use it to make soups, pies, snacks, or even mix it with other veggies to make a popular Bengali dish called Labra.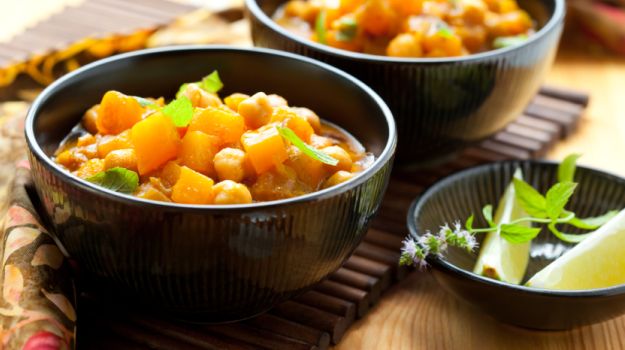 5. Liver
Chicken or mutton liver may not be on your favourite list, but it comes loaded with vitamin A. When taken in smaller quantities, it is said to be good for health. When you head to gourmet stores, look out for pate which makes for a great snack, or dice the liver into small cubes, smear with spices and stir-fry.
If you love to sprinkle some chopped parsley on almost everything you eat, right from toasts to grilled meats, then you are doing yourself a big favour. Besides boosting the flavour in the dishes, it also scores high on vitamin A. And so do other herbs such as basil, coriander,thyme, etc. They may come small in size, but definitely not in nutrients.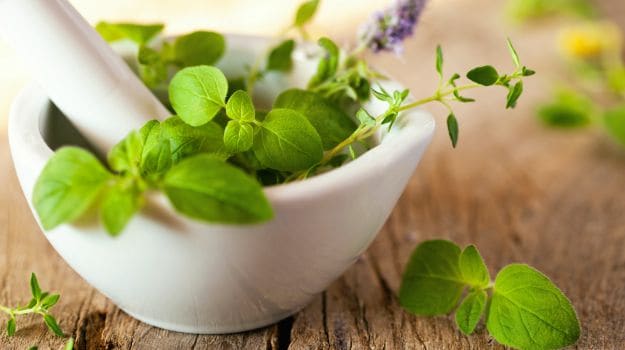 7. Milk
A glass of milk a day can do wonders to your health. Not only is it the best source of calcium, but also comes loaded with vitamins. No wonder it is almost a custom in every Indian household for the children to have a glass everyday. Luckily there are varied flavours to make it a delightful treat.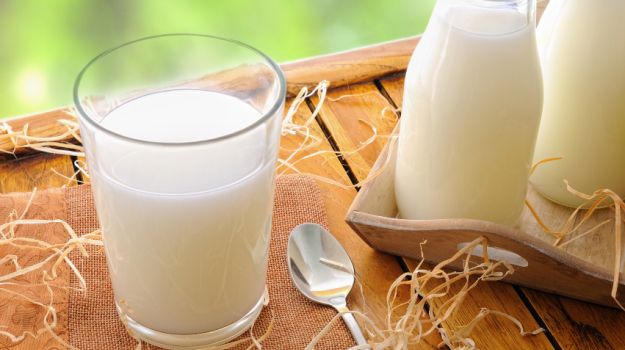 8. Fish
Nothing like some grilled fish to get your daily dose of vitamins and other nutrients. Many studies have revealed that including fish in your daily diet can take you miles ahead towards good health. Get past the scare of having to deal with the bones, because once you do, you will get hooked for life. Also, it is said that the more bones the fish has, the tastier it is.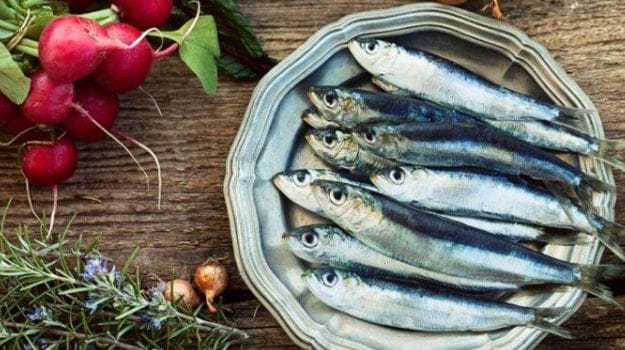 9. Tomato
This is probably the most commonly used ingredient in Indian cuisine, and for good reason. It is one of the best sources of antioxidants and vitamins. The Lycopene in tomatoes is reported to control the growth of cancer cells, especially prostate, stomach, and colorectal cancer. And it is known to have a mineral called chromium that works in keeping blood sugar levels in check.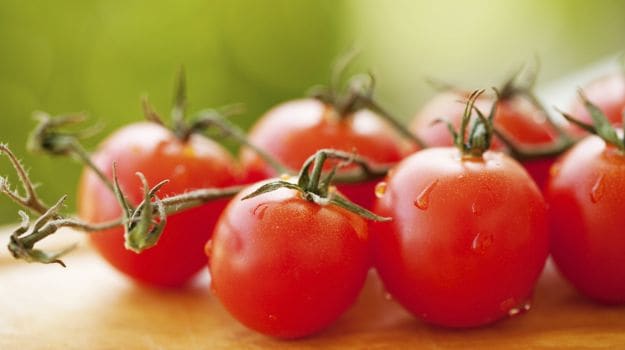 10. Red Bell Pepper
The vibrant red colour makes it a stunning ingredient on the plate and is also the reason why bell peppers are considered good for the health. It is loaded with carotenoids and has antioxidant properties. Toss it into salads or team it with other veggies in stir-fries for some peppery kick.