Thomson Reuters | Updated: November 11, 2016 17:01 IST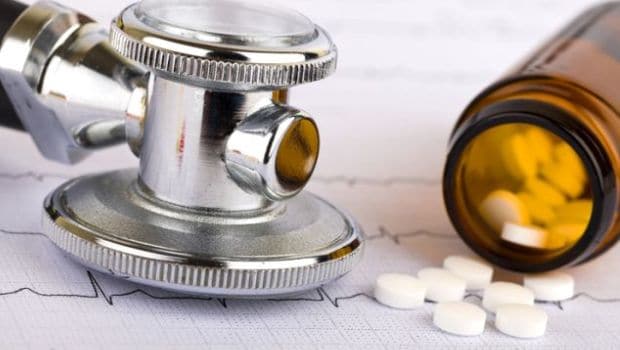 blood pressure at the doctors' office – may have an increased risk of heart disease and stroke, a study suggests.

White coat hypertension is pretty common – lots of people get stressed out around doctors and it's not unusual for this to result in high blood pressure readings for patients who have normal blood pressure outside the exam room, researchers note in the Journal of the American College of Cardiology.

When researchers examined data on about 650 adults with white coat hypertension and another group of 650 similar people without this problem, they didn't find a blood pressure spike at the doctor's office associated with an increased risk of heart disease for people under 60 years old.

But among adults 60 and older with other risk factors such as diabetes, obesity or a history of heart problems, people who also experienced white coat hypertension were more than twice as likely to experience cardiac events like a heart attack or stroke in subsequent years.
The findings suggest "that white coat hypertension is by no means a clinically innocent condition, although its association with an increased risk of cardiovascular events (myocardial infarction, stroke, heart failure, etc.) has been found in some studies but not in others," said Dr. Giuseppe Mancia, author of an accompanying editorial.

Even though there's no evidence to suggest patients with white coat hypertension would benefit from drugs to lower their blood pressure, these individuals should be closely monitored because their risk of heart problems may be higher than other people who have normal blood pressure in day-to-day life, Mancia, a researcher at the University of Milano-Bicocca in Italy, added by email.

Some previous research has found white coat hypertension occurs more frequently in older patients and the difference between the blood pressure readings at the doctor's office and outside a clinical setting gets larger with age, authors of the current study note.

To find out if white coat hypertension is tied to an increased risk for heart disease, researchers examined data from an international database on blood pressure and cardiovascular outcomes.
They followed half of the people for at least 10.6 years.

There was no difference in the number of new heart-related health events between younger subjects with normal blood pressure and those with a similar profile and white coat hypertension.

A difference was seen among older patients. Out of 92 high-risk subjects age 60 and older, there were 18 more new cardiovascular events in the follow up period among those diagnosed with white coat hypertension compared to those with otherwise similar risk profiles and normal blood pressure.

Researchers said the results support the hypothesis that a small number of patients considered to have white coat hypertension actually have isolated systolic hypertension, a common condition where the top number in the blood pressure reading (systolic blood pressure) is too high, but the bottom number (the diastolic blood pressure) is normal. Isolated systolic hypertension can be an indicator of risk for future heart disease or stroke.

The authors conclude that multiple blood pressure readings, including readings outside a clinical setting, are necessary to accurately identify cardiovascular risk, especially in older high-risk patients.



(This story has not been edited by NDTV staff and is auto-generated from a syndicated feed.)


Some older people who get what's known as white coat hypertension – a spike in