Indian Diabetics Consume High Amount of Carbohydrates
PTI | Updated: November 19, 2014 12:13 IST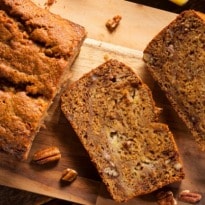 India has the second largest diabetic population in the world which is projected to rise to 109 million by 2035, according to the International Diabetes Federation. An estimated 65 million affected people consume high amount of carbohydrates, according to a recent study. The dietary habits of diabetics are not much different from those of non-diabetics, as per the recent STARCH study conducted by Bayer Zydus Pharma, in collaboration with Prof Dr Shashank Joshi and nine other imminent endocrinologists/ diabetologists, with the objective of assessing the total and complex carbohydrate content in the daily diet of the type-2 diabetes population.

The Indian diabetes population exceeds the recommended consumption of carbohydrates in their diet. "The study highlights the fact that carbohydrates are consumed widely across India and not only in south of India. This is contrary to the myth that people in the southern part of the country consume higher carbohydrates in their meals. Even if diabetics know that they have diabetes and need to follow certain diet patterns, they do not necessarily adhere to it," according to Dr Shashank
Joshi.

In the diabetes group, the mean percentage of total energy intake from carbohydrates was 64.1 per cent, which is much higher than the upper limit of 60 per cent as recommended by the National Institute of Nutrition. High carbohydrate consumption among people with diabetes is associated with abnormal blood sugar levels, particularly the post-meal blood sugar levels. The experts suggested that people with diabetes should be encouraged to achieve optimal metabolic control through a balance of food intake, physical activity and medication considering these observations to avoid long-term complications.
"Diabetes is emerging as a major health issue for India. Through this study we hope to provide medical professionals valuable insights on the carbohydrate consumption patterns across India and its impact on diabetes management. "The study is our endeavour to improve the life of our patients and is in line with our mission at Bayer - Science for a better life," says Angel- Michael Evangelista, Managing Director of Bayer Zydus Pharma.

The study is an eye opener as far as the widely varying dietary habits of persons with diabetes in different parts of the country is concerned. A 'one size fits all' approach to medical nutrition therapy is unlikely to succeed in India. "As clinicians, we need to ensure that the patients are provided with proper diet counselling with support from a dietitian if required," Joshi said.