Obesity and Diabetes in Pregnancy Hastens Early Foetus Growth
IANS | Updated: April 08, 2016 17:36 IST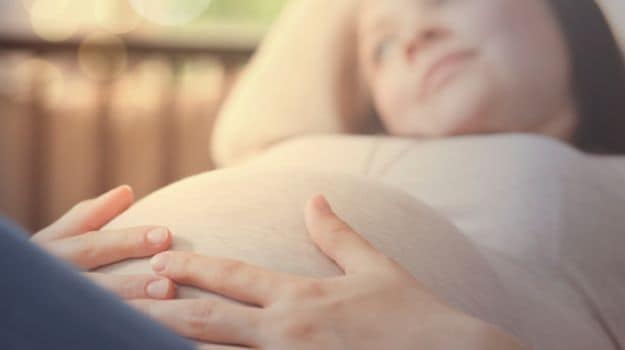 The child in the womb of an obese mother, who develops gestational diabetes, is five times more likely to grow larger in size by the sixth month of pregnancy, finds a study, adding that the child is more prone to developing obesity and diabetes later in life.

The study shows that excessive foetal growth begins weeks before women are screened for gestational diabetes. It suggests that screening programmes must take place early to prevent lasting health benefits on the babies. The condition can usually be controlled through a combination of diet and exercise, and medication if these measures fail, the researchers suggested.

"Our study suggests that the babies of women subsequently diagnosed with gestational diabetes are already abnormally large by the time their mothers are tested for the disease," said first author Ulla Sovio from the University of Cambridge in Britain.

"Given the risk of complications for both mother and child from gestational diabetes, our findings suggest that screening women earlier in pregnancy may help improve the short and long term outcomes for these women," Sovio added in a paper published in the journal Diabetes Care.
The team analysed data from more than 4,000 first time mothers using ultrasound scans to assess the growth of their babies in the womb. They found that the foetuses of women subsequently diagnosed with gestational diabetes grew excessively prior to diagnosis, between 20 and 28 weeks.

The results revealed that the combination of obesity and gestational diabetes was associated with an almost five-fold risk of excessive fetal growth by the 28 week scan. Hence, the babies were already large at the time of diagnosis, and their findings suggest that the onset of foetal growth disorder in gestational diabetes predates the usual time of screening.

"Early screening may be particularly beneficial for obese women, as fetal growth is already abnormal by 20 weeks among these women. Any intervention aimed at reducing the risk of abnormal birth weight in the infants of obese women may need to be implemented even earlier," Sovio noted.

(This story has not been edited by NDTV staff and is auto-generated from a syndicated feed.)