This Sleep Disorder May Make You Forgetful
NDTV Cooks | Updated: October 30, 2014 18:22 IST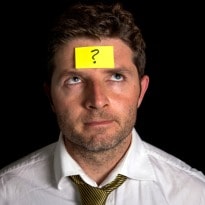 Various studies have linked less and poor quality of sleep to long-term brain damage. In fact, a recent study showed that disturbed sleep may put men at a higher risk of developing Alzheimer's disease. A new study throws the spotlight on a certain type of sleep disorder known as sleep apnea.

Sleep apnea is a disorder where one experiences episodes interrupted breathing while sleeping. Daytime sleepiness, loud snoring, abrupt awakenings, dry mouth, insomnia and morning headache are some of the most common symptoms of this disorder.

Reseachers from New York University in the United States reveal that sleep apnea may affect your memory of everyday events and also your ability to form new spatial memories such as remembering where you parked your car. Spatial memory is utilized for everyday tasks, such as remembering the location of a favourite restaurant, remembering how to get home even if you are required to take a detour from your typical route or remembering where you left a particular item in your house. This type of memory is also particularly affected in Alzheimer's disease.

The study appeared in the Journal of Neuroscience and it states that this sleeping disorder disrupts the rapid eye movement (REM) sleep and impairs spatial memory in humans. REM sleep is one of the five stages of sleep that a person experiences. "We have shown for the first time that sleep apnea, an increasingly common medical condition, might negatively impact formation of certain memories, even when the apnea is limited to REM sleep," Andrew Varga, Clinical Instructor of Medicine in the Division of Pulmonary, Critical Care and Sleep Medicine at NYU Langone Medical Center.
The study involved 18 participants with severe sleep apnea. They were monitored for two nights during which they played video games before and after sleep. They used a joystick to navigate through one of the two unique, computer-generated 3D spatial mazes. It was found that those who experienced disrupted sleep took four percent longer to complete the maze tests. However, when sleep was aided by a continuous positive airway pressure (CPAP) machine researchers observed a 30 per cent overnight improvement in maze completion time from their baseline examinations. When sleep apnea occurred in REM sleep, subjects did not
experience delayed reaction times on a separate test to measure attention. This shows that sleepiness or lack of attention were not reasons for the decline in spatial memory.

Varga suggests, "Memory loss might be an additional symptom that clinicians should look for in patients with sleep apnea."

With inputs from IANS