Almonds(बादाम)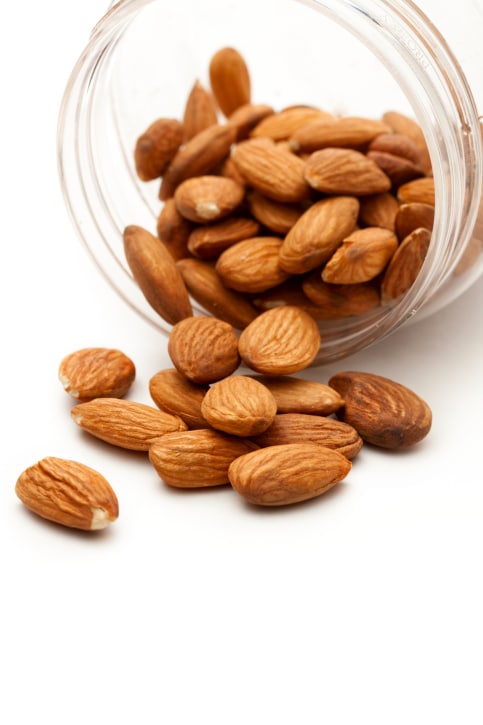 Hindi Name: बादाम

Known as badaam in hindi, almond is a dried fruit that is very nutritious. It is used in baking and as a flavoring agent in Indian food. Almonds can be used in many forms, such as sliced (flaked, slivered), almond butter, almond milk and almond oil. These can be used in both sweet and savory dishes. The almond that we consume is a seed from the fruit of a tree that belongs to the peach family. The almond tree also bears beautiful pink and white flowers.

Consumption of soaked almonds is a very common practice. This is because the brown coating of almonds contains certain enzyme inhibitors that make the dry fruit difficult to digest. Soaking them over night and preferably removing the brown cover helps digest it faster.

Types

Although almonds are of four types namely Nonpareil, California, Mission and Carmel, India imports a huge amount of the California almonds.

Nutritional Value

1. They are rich in monounsaturated fatty acids that help reduce the risk of heart diseases and lowers LDL cholesterol.
2. They help in weight loss due to their rich nutrient density.
3. The presence of riboflavin and L-carnitine make almonds a good source for improved memory and healthy functioning of the brain.
4. Almonds are a rich source of Vitamin E, a soluble lipid antioxidant that maintains the integrity of the cell membranes.

Did you know?

Ancient Romans showered almonds on the newlyweds as a fertility charm.
Almonds were one of the earliest cultivated foods, mentioned in the Old Testament of the Bible.