Aniseed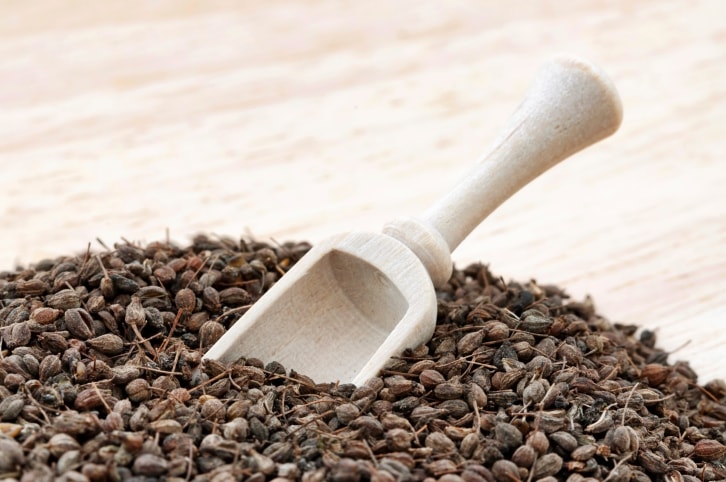 Aniseed, synonymously called anise, anis or anise seed, is a herb often used in middle eastern recipes. It belongs to the flowering plant of Apiaceae family. Its flavor is similar to the spices star anise, fennel and liquorice. They have a pale brown color with a very mild and fragrant aroma.

Western and middle eastern dishes have been using aniseed to flavor dishes, drinks and candies. Compared to its counterparts, aniseed is less expensive to produce. Hence it gradually took over star anise. The powerful component in aniseed is the anise oil.

Aniseed is used in recipes, either as a whole or grounded. It adds a distinctive savour to the dishes. The oil extracted from aniseed is used as a sensitizer for bleaching colors in photography. It is commercially used for flavoring curries, bread, baked goods, pickles and alcoholic beverages. In the early European cuisine, aniseed was used in ginger breads, pretzels etc. It is added in flavored liquor and acts as a digestive.

Nutritional Value

1. It is known for being an antioxidant. It is a very good source of iron, copper, potassium and magnesium.
2. It also is a good source of vitamin C and vitamin A. It's a good aid to digestion.
3. Anise is often taken at the end of meal as a digestive aid and to sweeten the breath.
4. It is used in home remedies to treat fungal infections.
5. It is also used to treat menstrual cramps.

Did you know?

In India and Pakistan, anise and fennel are not differentiated. They are commonly put under the category saunf.
In few countries, anise is believed to be a medication for sleeplessness.