Asparagus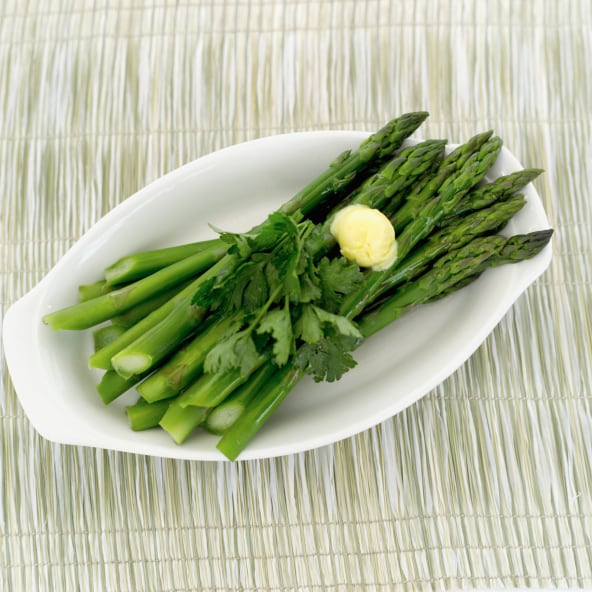 It is a young shoot of a plant that is green and white in color, commonly used in European cooking. It is a spring vegetable. Only the young asparagus shoots are edible. It is very low in calories and sodium content. The shoot is prepared in a number of ways, typically as an appetizer.

Types and Usage

Green asparagus is the most common. It can be used in salads, soups, pasta, rice, etc. after breaking the hard spears on the tip. White asparagus is costlier than the green one although they are both almost similar. The only difference is that white asparagus is produced in dark and hence is starved of chlorophyll. Purple asparagus is a little different from the green and white ones. Its spears are soft and can be consumed without having to chop them off. Also, it contains high levels of antioxidants.

For better nutrient supply young shoots are eaten. Once the buds start to open, the shoots quickly turn woody. The shoots are either raw or added as condiments in salads ans stews. They are served usually as an appetizer or a side-dish.

Nutritional Value

1. It helps against bone, breast, colon, larynx and lung cancers.
2. Being rich in antioxidant content, it helps slow the aging process.
3. Asparagus also helps against high blood pressure and heart diseases.

Did you know?

Regular use of the water from cooking asparagus can help remove blemishes from the face. It is also known to help with hangovers.