Basil(तुलसी)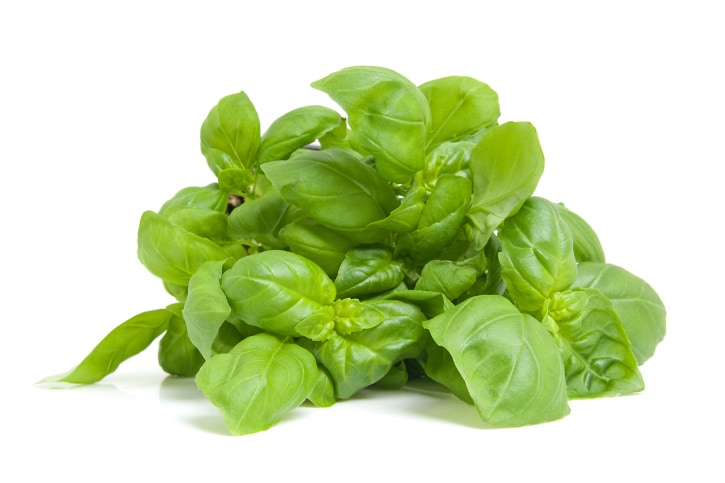 Hindi Name: तुलसी

This king of Mediterranean herb belongs to the mint family, originated in India. Though the common color of basil is green, there are some varieties which are purple or red. The odour of basil has a fragrant aroma, strong and pliable taste like that of peppermint. This strong and pungent odour makes basil an all-purpose ingredient; it goes well with tomato sauce, meat dishes, fish, eggs and seafood.

Basil is commonly used fresh in cooking recipes and is added at the end to keep the flavor fresh. The most commonly used variety is sweet basil; while there are other varieties like lemon basil, anise basil and cinnamon basil, flavors that subtly resemble their name.
The usage of basil is very extensive in varied cuisines all over the world especially Italian, Thai, Vietnamese and Latian.

Nutritional Value

1. Unique array of flavonoids in basil provide protection at the cellular level.
2. Basil also restricts unwanted bacterial growth in the body.
3. Being a rich source of vitamin A and magnesium, basil helps in good cardiovascular functionality.
4. Herbalists recommend basil as a digestive and anti-flatulence aid.

Did you know?

Basil is known as the king of herbs.
It is believed, in Romania, that a girl offers a sprig of basil to her companion as a token of her love.