Bay Leaf(तेजपत्ता)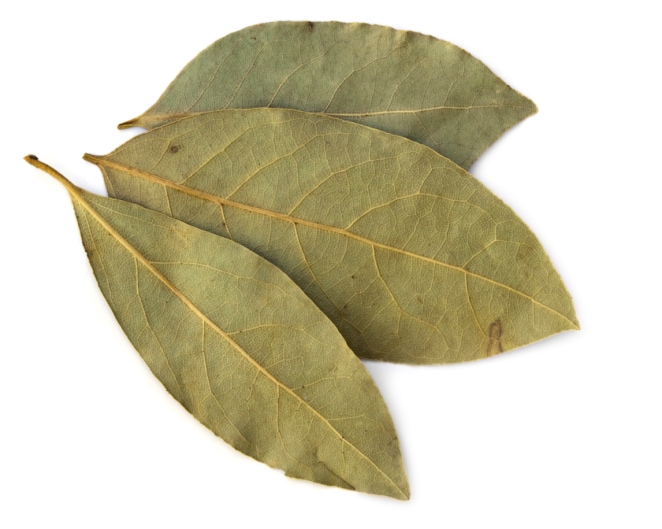 Hindi Name: तेजपत्ता

A leaf from the sweet bay or laurel tree, these are usually dried. An aromatic leaf, it's a staple around an Indian kitchen. Very common in Indian curries and rice dishes and in custards and stews in Western Cuisine. It's a smooth, elliptical leaf with a mildly bitter taste and the dried leaves has a fragrance similar to thyme and oregano.

Types

Indian bay leaf: Also called tej patta, fragrant and delicious like cinnamon but milder.

Greek bay leaf: They have a very different fragrance and flavor, being highly aromatic.

Mediterranean bay leaf: It is a fresh leaf with a mild aroma and flavor and the dried leaf is just not as flavorful.

California Bay leaf: Highly aromatic, it's also known as pepperwood and Oregon myrtle and has a stronger flavor.

Indonesian bay leaf: This native spice is only applied to meat.

Usage

The leaves are often put in preparations to impart fragrance and subtle flavor like soups, stews, curries and broths. The powder is also used for seasoning different kinds of meat and as a pickling herb.

Nutritional Value

Bay leaf can treat high blood sugar, gastric ulcers, fungal infections and migraine. It is also used to treat rheumatoid and colic pains.

Did you know?

West Indian bay leaf is used to make a cologne called bay rum.
Romans considered bay leaves a symbol of glory.