Bean Sprouts(अंकुरित दाल)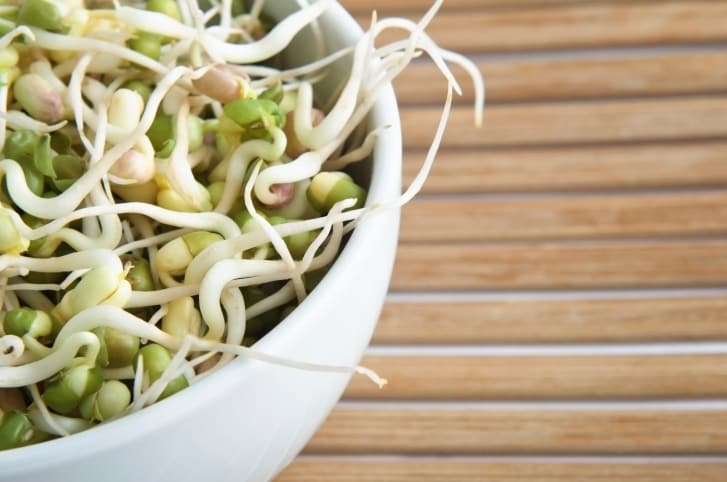 Hindi Name: अंकुरित दाल

Bean sprouts are a common ingredient, especially in Asian cuisine, made from beans by sprouting. Moong beans are germinated to sprout edible shoots which are most commonly used around the world. These shoots have a crunchy texture and mildly sweet flavor and can be consumed raw or cooked. Soy beans are also used to cultivate sprouts. The shoots are very nutritious and require less preparation.

Usage

Bean sprouts can be fried, blanched and seasoned or eaten raw in salads. They used raw in salads and sandwiches or cooked for oriental stir-fries. It is a common ingredient in fried rice, spring rolls and various soups.

Nutritional Value

Low calorie diets should include bean sprouts. It also removes particles that cause tissue and cellular damage and provide good fiber content. They are low in fat and carbohydrates and a good source of protein and Vitamin C. Sprouted beans are considered to be more healthy than raw mung beans.

Did you know?
Sprouts are called pinyin in Mandarin.
Recipes using Bean Sprouts