Beer(बीयर)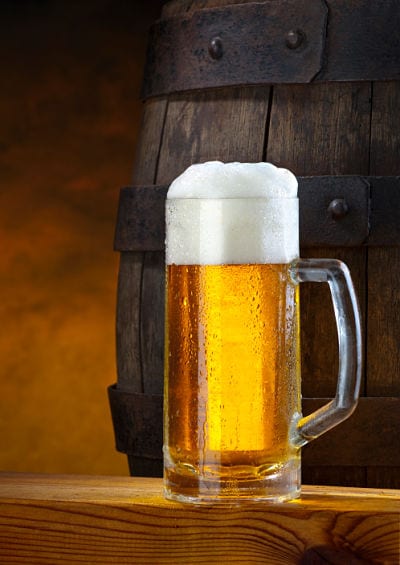 Hindi Name: बीयर


Beer is an alcoholic drink that is made by hydrolisis of starch and fermentation of resulting sugar. The basic ingredients used in beer are water, starch, brewer's yeast and flavouring. The alcohol content varies in every beer depending on the way it has been produced (usullay between 3%-14%).

Is beer healthy?
Surprisingly beer is a healthy drink as it prevents heart diseases and helps the circulatory system perform better. It is also used by people to improve their digestion.

Types of beer
Wheat beer
This beer is also known as 'weissbier' or 'hefeweizen'. This beer has a high content of wheat in it and is often pale in colour. It is considered as one of the most refreshing beers.

Pilsner
This beer was first made in the city of Pilsen. It is the most popular beer served in Germany and has a high carbonation rate.

Ale
This beer has a fruity and sweet taste. It is brewed from barley. The yeast ferments this beer very quickly.

Special bitter
Copper in color this beer is bitter tasting as compared to an ale. It has lower carbonation rate when compared to a pilsner.

Did you know?

The first beer brewers of were women.
There are around 400 types of beer.
Cenosillicaphobia is the phobia of an empty beer glass.
Vielle Bon Secours is the most expensive beer sold in London.
Beer contains almost all the minerals that are necessary for our survival.