Bell Pepper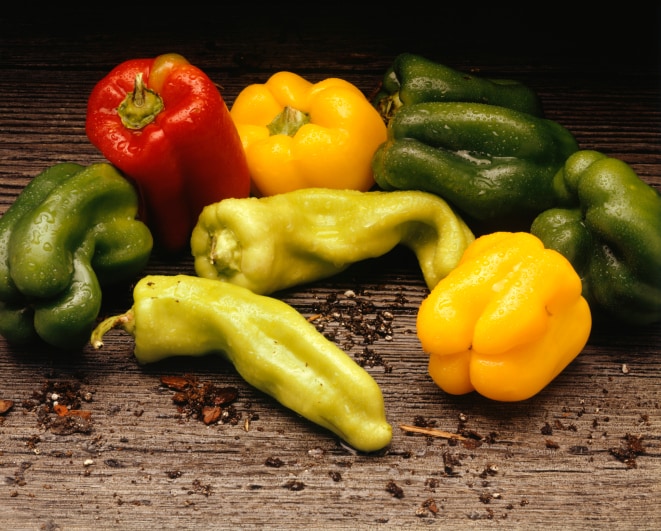 Available in a lot of vibrant colors including red, yellow, green, chocolate brown, vanilla/white and purple, they are also known as sweet pepper or simply peppers. It is a large pepper with sweet and mild flavor, not at all hot. This ingredient is Native to Mexico. Sweet peppers have a bell shaped and have three-four plump lobes.Compared to green peppers, red peppers have more vitamins and nutrients. China is the largest producer of peppers.

Nutritional Value

They have very low calories and numerous nutrients which help boost your immunity system. It regulates cholesterol, controls diabetes and is a good pain relief. It is also known to revitalize the nervous system and renews cells.

How to Choose

The bell pepper should have a firm skin with no wrinkles, have a bright and shiny skin with a fresh, green stem.

Did you know?

Botanically, bell peppers are fruits.
Bell peppers can get a suntan, it's the one with the red spots.
A red pepper is simply a mature green one.
Recipes using Bell Pepper