Bread(डबल रोटी)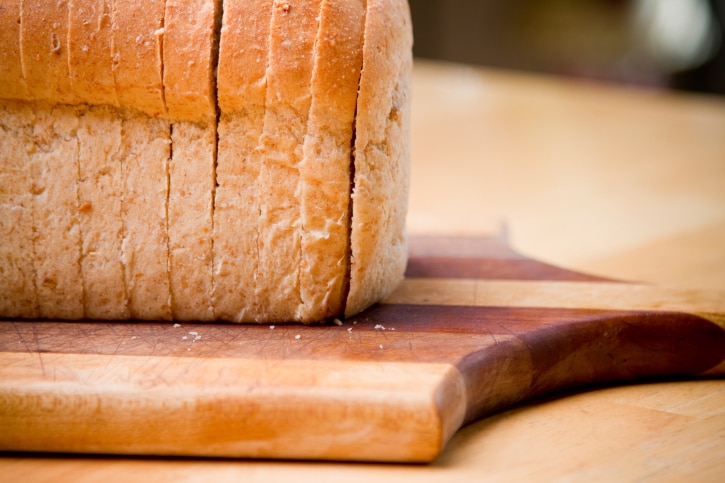 Hindi Name: डबल रोटी

It is the most popular food around the world, and one of the oldest. Bread is found in almost all cuisines, flat or leavened. A dough has to be prepared before it can be baked. It's various forms are buns, rolls, loaves, pita, chapatti, naan, sourdough etc.


Types of bread

Brown bread
Made using whole wheat flour.

White bread
Made using refined flour, found in sandwiched commonly.

Multi-grain bread
Made using refined flour, whole wheat flour, sunflower seeds, rye, flaxseeds etc which makes it more nutritious than the white kind.

Rye bread
Made using rye grain, it has a strong flavor and can be stored for extended periods.

Pita bread
Semi-leavened bread which forms a pocket that can be stuffed.

Irish Soda Bread
Buttermilk and baking soda are combined with soft wheat to make this quick bread.

Chapatti
Flat bread made using wheat flour, eaten with cooked vegetables.

Baguette
Boat shaped french bread topped with various seeds like poppy or sesame.

Tortillas
Maize flour flat bread which are stuffed or fried.

Ciabatta
White Flat bread which is elongated, native to Italy.

Focaccia
Dough which is seasoned with herbs and olive to be baked.

Steamed bread
A Chinese delicacy, made by steaming or deep frying breads of wheat or rice flour.

Usage

Bread is most often used to make sandwiches, eaten with soups, curries and pastas, made as a burger base or as croutons for soup. Croissants, french toast and pita breads are favorite dishes around the world. Many sweet dishes like shahi tukda or bread pudding can be made.

Nutritional Value

Breads are high carb foods and whole wheat variety helps in digestion. They are also said to promote sleep.

Did you know?

Bread is a symbol of the body of Jesus in Christian rituals. Ancient Egypt used bread as currency.
The sandwich was named after the Earl of Sandwich during the 1700's.