Buckwheat(कुट्टू का आटा)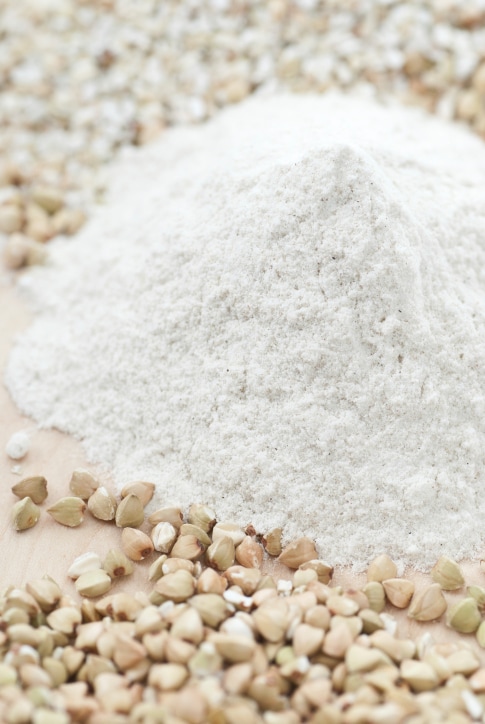 Hindi Name: कुट्टू का आटा

Buckwheat grain is the dried and de-husked seed of the plant. The triangular seeds are produced and processed to be used as a grain. Brown in color, it is sold as grain or flour. It has a nutty flavor which means that it can be consumed raw or simply roasted. It light to digest and very filling. It is popularly consumed during the Navratri fasts.

Usage

The buckwheat flour is dark in colour, but quite tasty and known to be rich in fibre. Good for rotis, poories etc. and used much in the same way as the Singhara ka Aata, even though it is tougher in texture. The grain like seeds of buckwheat maybe used as a cereal or in salads.

It is eaten as a cereal and used in the preparation of dishes like waffles, pancakes, dhokla, chilas and khichadi. They also pop up in salads, soups, stews and noodles. Gluten-free beer is another popular beverage made using buckwheat.

Grainy Goodness

It helps to regulate cholesterol levels. It is an alternative to fats and a substitute for meat. Buckwheat can drain excess fluids from swollen body parts too.

Did you know?

Pillow stuffing for anti-allergic upholstery is made using buckwheat.
The kernel of buckwheat is known as groat.