Capsicum(शिमला मिर्च)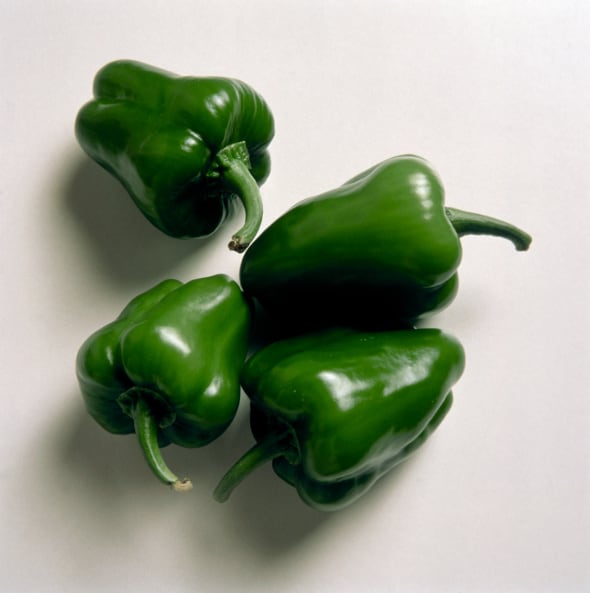 Hindi Name: शिमला मिर्च

It is a type of green pepper. It is a large and mildly flavored vegetable. They can be eaten raw or cooked. This relatively sweet pepper is a round and glossy and is mostly commonly called as capsicum in India and as a bell pepper elsewhere. They are deseeded before preparation. It is not as sweet as other bell peppers.

Apart from green colour, capsicum also comes in red, orange and yellow colours. All these varieties have a mild flavor suitable for cooking them into a vegetable.

Usage

Capsicum can be eaten raw or cooked. The pepper is also used for stuffing with fillings like cheese, meat and rice. They are either used both chopped and raw while cooking and preparing salads. The rich color of capsicum not only enhances the look of the recipe but also greatly used as a flavoring agent.

Note: Cook for a short time so they retain their shape and don't loose the lutein content.

Nutritional Value

1. It is low in calories and has zero fat. They are known to help in burning the calories in our body.
2. Green capsicums are very good for the eyes.
3. It helps to lower the blood pressure and controls our cholesterol levels.
4. Capsicum is considered a medicine for several digestion related problems.

Did you know?

Capsicums are actually fruits but are mostly prepared as vegetables.
Though they belong to the same family of chilli peppers, capsicum are sweet in taste.