Caramel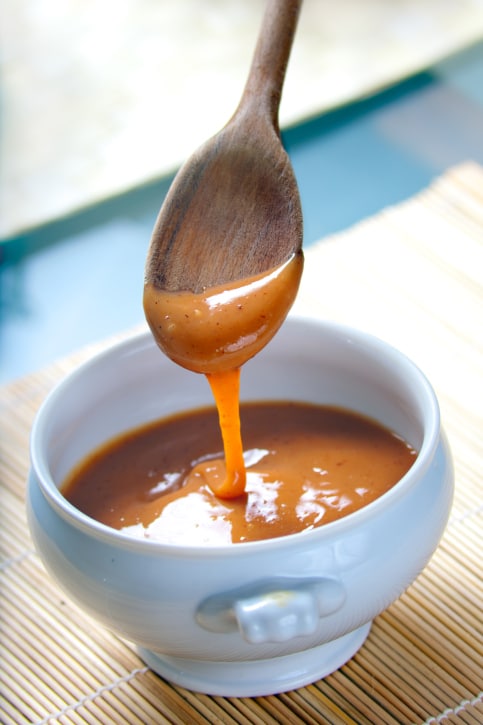 A dark brown confectionery item produced using any type of sugar. It is a thick sweet liquid used as a flavoring, filling and topping for various recipes. The sugar and water mixture needs to be heated slowly to a high temperature until it breaks down and has the characteristic color and flavor. It is used for flavoring various desserts, candies or puddings.

Types

1.Caramel Sauce: This type of caramel is made by heating caster sugar and water at a low temperature until the sugar dissolves and the molecules break making it goldenish brown in color.A beige to dark brown colored sticky, sweet, luscious liquid.

2.Caramel Candy: This type of caramel is a mixture of sugar,cream or milk and vanilla flavoring. The candy is soft and dense and is also known as milk or cream caramel.

3.Caramel Coloring: This type of caramel is the product of near total caramelization.It is often used in food coloring and in a very common beverage called coca cola but it has a bitter taste.

Usage

It is the main component in making a variety of recipes, namely caramel candy, brittle, nougats, pralines, creme brulee, creme caramel and caramel apples. It is also used as a topping for ice creams, custards and caramel corn, filling for bonbons and flavoring puddings. A concentrated mixture known as caramel coloring is used as food coloring in beverages.

Did you know?

Caramel was created by Americans in the mid 1880's to create soft candies.