Carom Seeds(अजवाइन)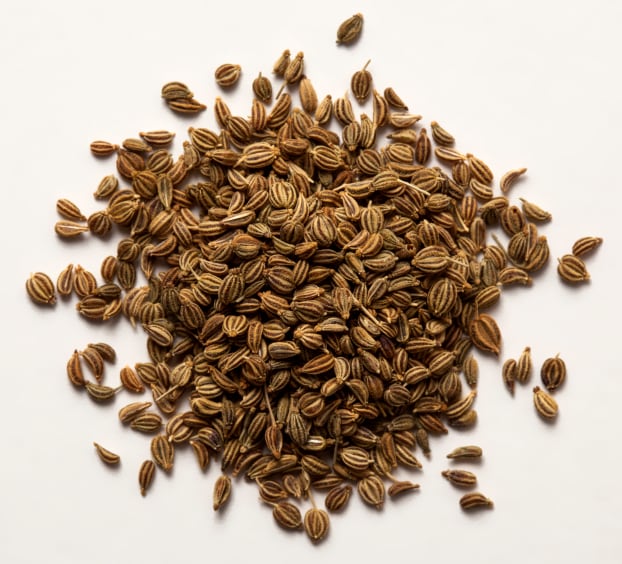 Hindi Name: अजवाइन

Ajwain seeds or carom seeds belong to the cumin family, Apiaceae. This plant is predominantly found in the regions of India and Pakistan and used as a spice. Carom seeds are egg-shaped and khaki coloured. Though by appearance, it looks like thyme, carom seed is more aromatic, bitter and pungent.

A few flakes of carom seeds are enough to dominate the flavour of the dish. Popularly known as ajwain in India, it holds its importance in the Ayurveda and Unani medicine.

Nutritional Value

1. It is a most common home remedy for stomach ailments.
2. The seeds contain thymol oil used in medical science.
3. Applying carom seed oil on nose and chest gives great relief from nose congestion.
4. Traditionally, carom seeds are sought as a remedy for diarrhoea, abdominal pains and bronchial pains.

Over consumption may however lead to nausea, headache, skin irritation in some people.

Did you know?

Carom seeds combined with mustard oil act as a good mosquito repellent.
Drinking a glass of water soaked with carom seeds can help reducing weight!
Recipes using Carom Seeds