Cheddar Cheese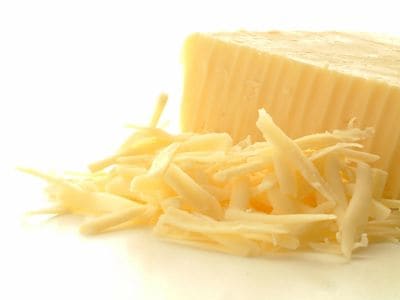 Named after the village from it originated, cheddar cheese is hard and natural cheese made from cow's milk. Its texture and colour, however, depends on the processing the cheese undergoes. It usually ranges from mild to sharp flavor varying from natural white to pumpkin orange in colour. When too young, it has a smoother texture. It gets crumbly as it is processed. Though the natural yielding colour is white to pale-yellow, artificial dye are added to obtain different colours.

Caerphilly is a variety of farmhouse cheese that is buttery and milky. It has creamy beige-to-yellow colour. It has a mild salty taste and easily digestible. Less dense than Cheddar, Cantal cheese has the tang of raw milk when young, and becomes tangy and buttery as time proceeds.

Nutritional Value

1. Cheddar cheese has high concentrations of essential nutrients like protein and calcium.
2. Unlike the regular cheese, cheddar cheese also contains relatively high amount of saturated fats and calories.
3. Cheddar cheese provides excellent protection against tooth cavity.

Did you know?

A giant wheel of Cheddar cheese was gifted to Queen Victoria (1837-1901) as her wedding gift.
Cheddar cheese is the most popularly sold cheese variety in the United States.
Recipes using Cheddar Cheese