Cottage Cheese(Paneer)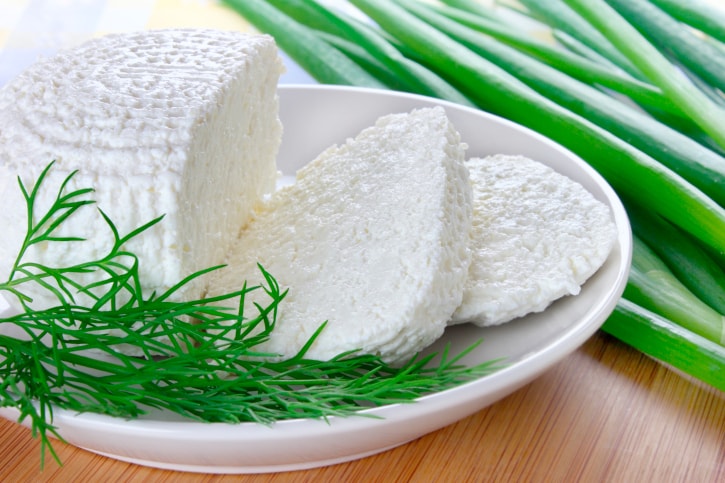 Hindi Name: Paneer

Made from curdling milk and straining the whey. Cottage cheese can be eaten raw or cooked. It has a moist texture. Store it in the cold part of the refrigerator for about 5-7 days. It is rich in calcium.

Usage

In India, it is a very common ingredient in recipes like matter paneer, paneer butter masala, palak paneer etc. It is also used to make sweets like rasgullas, rasmallai and sandesh.

Nutritional Value

1.It is a source of calcium that is good for strengthening bones and teeth.
2.It also contains Vitamin D that helps to absorb calcium.
3.Being rich in calcium,it is very good for relief from joint pains.
4.It has a low calorie and high protein content and is therefore good for health conscious people.

How to Buy

In the market you will find soft as well as hard cottage cheese. Though the soft one is preferred by many, one must remember soft cottage cheese stays fresh for a lesser duration as compared to the hard one.

Making Cottage Cheese at Home

Many people prefer making cottage cheese at home rather than buying it from the market. To make it at home, milk is boiled for 5-7 minutes and after switching off the gas,lemon juice or citric acid is added to it. Once solid milk pieces and water start separating, it is kept for cooling(also called phata doodh in hindi). After half and hour, it is collected in a cloth (that can hold the paneer and also let remaining water out). Cottage cheese is then flattened with any heavy vessel in the kitchen (remember that the cloth is on). The cloth is then removed and the cottage cheese in cut into pieces.

Point to note:
People often take out cottage cheese in the cloth a little early and cool it under water. If there is a time constraint, you can do that but remember, don't try to squeeze the cloth as it will be extremely hot.
Recipes using Cottage Cheese