Curry Leaves(कढ़ी पत्ता)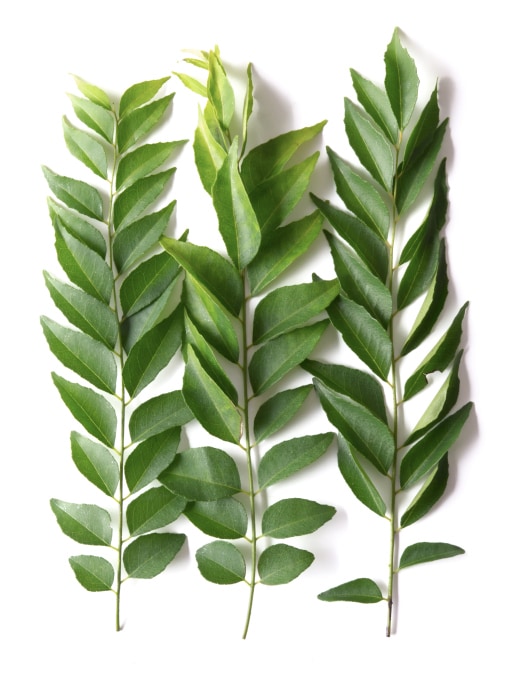 Hindi Name: कढ़ी पत्ता

Aromatic leaves, belonging to the neem family, are also called 'Meetha Neem', because these are not bitter like neem. They are used very widely in Indian cooking, especially the South and the West. The curry tree is native to India. Curry leaves are green leaves with a strong aroma and a different flavor which is very Southeast Asian.

Usage

They used as a tempering imparting subtle aroma to the dishes. It is a very popular seasoning in Asia, especially in curries where they're used fried in tempering for rasams, sambhar, dals, chutneys, dhoklas and upmas. Toasted/roasted leaves with a crunch are crushed and used in soups.

Nutritional Value

Curry leaves have anti-inflammatory and antioxidant properties. It is used as a cure for diarrhea and stomach ulcers. It is said to be beneficial for the skin and for people with diabetes. Curry leaves also aid in digestion.

Quick Tips

Dry leaves can be stored but lose most of their aromatics. Wet leaves break down quickly so avoid storing them wet. They do not have a very long shelf life. Detach them from the stems only before cooking.

Did you know?
Curry leaves excite the taste buds, probably that's why they are used as a tempering for various dishes.
Recipes using Curry Leaves