Dill(Savaa)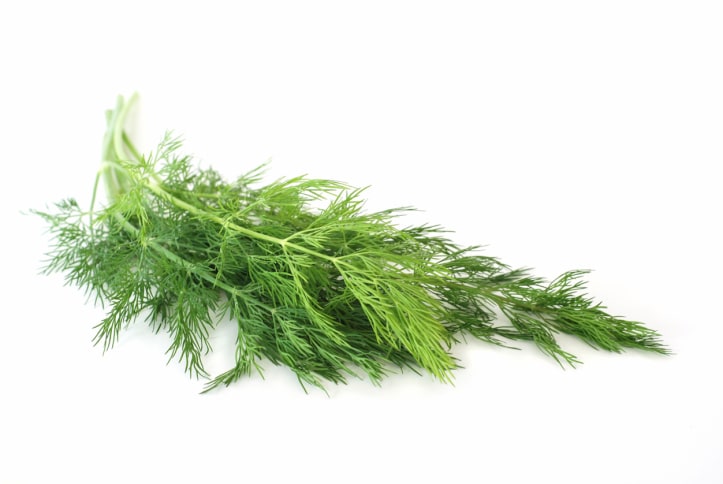 Hindi Name: Savaa

Also known as Lao coriander, it is an aromatic ingredient with a delicate sweet flavor. It has fern like leaves which are feathery and dark green in color. Its seed is a light brown oval shaped ingredient. The leaves, seeds and yellow flowers of the dill plant are edible. Dried dill leaves are called dill weed.

Usage

With its simple taste, dill is better used fresh than dried for the full flavor profile. Remember not to cook dill longer than a minute. Dill butter or dill combined with yogurt also goes with dill garnished sandwiches. Dill is also used as a herb to flavor soups, pickles, salads and other foods or can be prepared as a vegetable served with flattened bread. The oil extracted from Dill is used to make soaps.

Nutritional Value

1. Dill weed contains no calories or cholesterol but is rich in antioxidants and hence helps control the blood cholesterol levels.
2. Dill is mostly used as a herb for its great antiseptic value.
3. The herb is rich in nutrients and exhibits anti-bacterial properties. It also prevents bone loss.
4. A traditional method of getting rid of hiccups and headache is by boiling dill weed and drinking the strained out water.

Did you know?

Dill is given to cows to stimulate lactation.
Dill was used as a witch repellent, hung above doors in the Middle Ages.
Dill is a popular tea flavor.