Dry Ginger Powder(सौंठ पाउडर)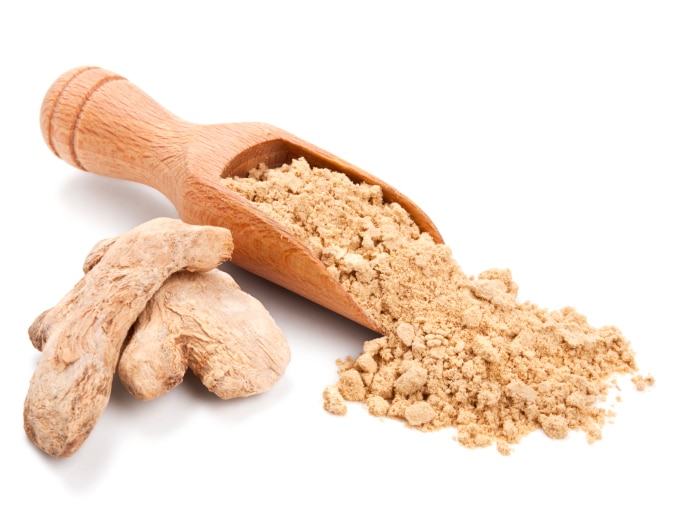 Hindi Name: सौंठ पाउडर

Like the name indicates, dry ginger powder is the grounded form of dried ginger roots. It is essentially used as a seasoning agent. However, the powdered form doesn't carry the strong pungent flavor from the roots. Hence, it is used for giving a mild taste to the dishes.

Usage

It is commonly used as a seasoning agent while preparing ginger breads, cakes, cookies and ginger beer. Powdered ginger should be stored in a cool place in an airtight container.

Nutritional Value

Ginger powder is mostly used for it medicinal value than for culinary arts.
1. Consumption of ginger powder is advised for pregnant women for its subtle taste.
2. Studies have indicated regular consumption of ginger powder in household recipes reduces the growth of cancerous tumors.
3. Drinking ginger powder blended in warm water and honey is believed to alleviate cough and flatulence.
4. Dry ginger powder when served along with jaggery is believed to be a traditional cure for jaundice.

Note: For its over-heating property, ginger powder is consumed in minimal quantities. It is better tolerated in winters.

Did you know?

Until the Roman Empire fell, ancient Romans imported ginger from India.
Ginger belongs to the same family of turmeric and cardamom.
Recipes using Dry Ginger Powder