Eggplant(Baingan)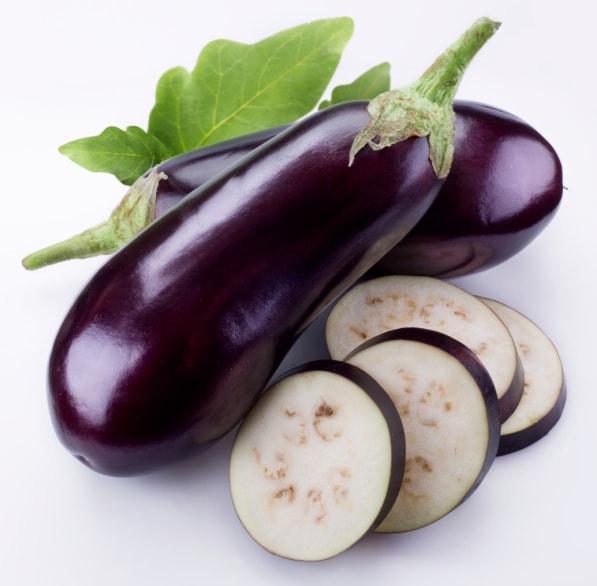 Hindi Name: Baingan

Also known as Brinjal or Aubergine. Botanically it is a fruit which is widely used in Indian cuisine. Infact it is native to the Indian subcontinent. It is purple colored with a whitish, hard flesh. It is available in various sizes and is eaten cooked.

It becomes very tender when cooked. The raw fruit has a somewhat bitter taste, that is why it is advised to rinse and salt it for a while before cooking. It is known to absorb a lot of fat, salting it also helps in lesser absorption of oil while it is being cooked. In England it is known as aubergine and in America it is known as eggplant.

Quick tip: Do not peel or cut the brinjals for storing because it becomes stale very quickly after its inner flesh is exposed. Store them in the refrigerator.

Nutritional Value

Aubergine is known to reduce the risk of cancer. It contains a high amount of water which makes it good for skin and hair. It contains phytonutrients that lend anti-oxidant properties. It a good source of dietary fiber, potassium, manganese and copper.

Did you know?

Aubergine is not exactly a vegetable but they are berries that originated in India.

In Renaissance Italy it was called a crazy apple.

It has the highest level of nicotine as compared to all the other vegetables. However if you eat about 20 - 40 pounds of aubergines only you could be consuming the same amount of nicotine that you would get from one cigarette.