Feta Cheese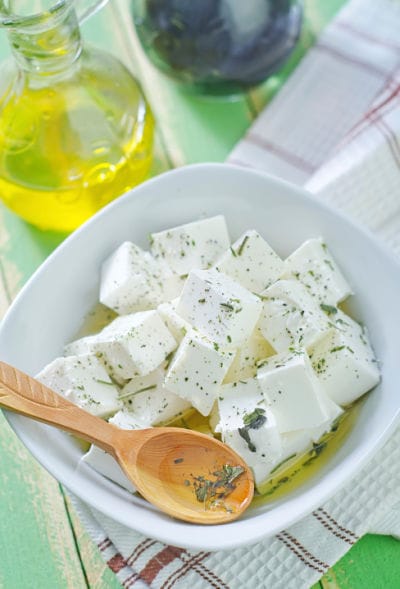 Feta is a type of Greek cheese. It has a very soft and creamy texture. It is mostly produced in blocks and is crumbly. Feta cheese is generally made from sheep or goat's milk. It tastes somewhat tangy. Since 2002, feta has become of protected origin and can be produced only in Greece.

Usage

It can be used as table cheese and also in other dishes and salads. It can be served raw, cooked or grilled. It can also be used as an appetizer or a side dish. It is one of the main ingredients in the Greek salad.

Nutritional Value

1. It has a high content of saturated fats and sodium therefor should be consumed in moderation.

2. It is a good source of calcium and Vitamin B12.

Did you know?

Feta cheese is one of the world's oldest cheeses.

Feta derives its name from an ancient Greek word, which means, 'slice'.
Recipes using Feta Cheese