Figs(अंजीर)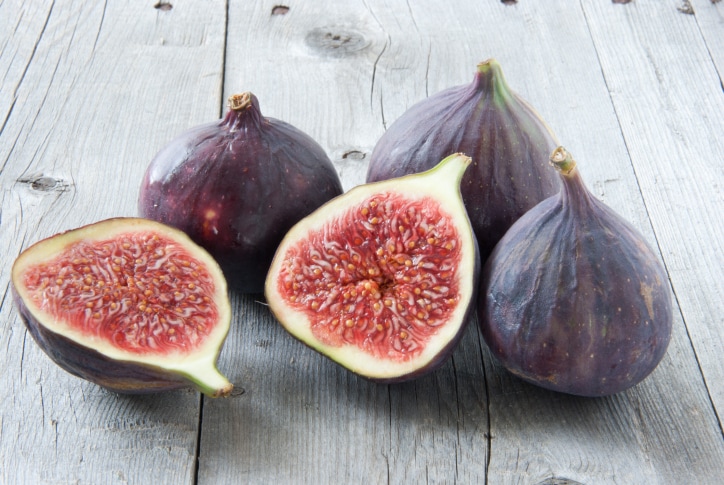 Hindi Name: अंजीर

A fruit that is used fresh, canned or dried. It is often used in desserts and baked foods. Figs are native to the Middle East and commonly cultivated in the Mediterranean region, Spain and the USA. They are available round the year though they are best from May to November. The fruit comes with a sweet, honeyed taste and a soft texture.
Types and Usage
In the USA, there are many varieties of figs like Brown Turkey figs, Celeste figs, Calimyrna, Mission figs and Kadota figs. In India, a variety called the poona fig is very common. Though used mostly in the dried form, this fruit can be enjoyed in its fresh as well. We commonly find them in desserts and baked foods. Mashed figs are often used as a spread on bread and pancakes. It is also used as pizza toppings and in salads.
Nutritional Value
1. Figs are rich in antioxidants that help in cleaning free radicals from the blood stream and hence protecting against cardiovascular diseases, immune dysfunction and Alzheimer's.
2. Figs are a good source of potassium and help control blood pressure.
3. They reduce the amount of necessary insulin and are, therefore, good for patients with diabetes.
4. Figs are rich in calcium, they help strengthen bones and also protect against osteoporosis.
5. It is used as a medicine against arthritis, stomach upset and headache.
Did you know?
Bodhi tree, the tree under which Buddha achieved enlightenment was an old sacred fig tree.
In the Bible, Adam and Eve clad themselves with fig leaves.