Flat Noodles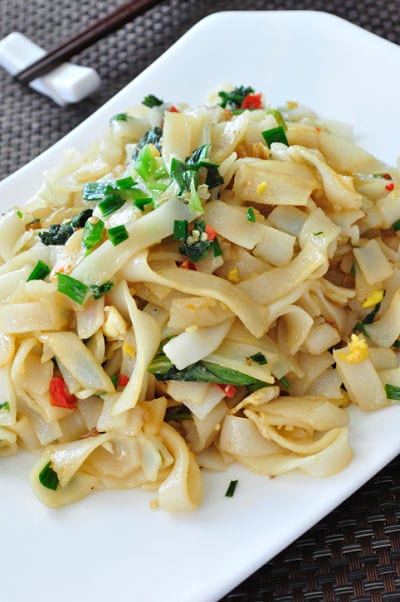 Flat noodles are a variety of noodles that are made into flat stripes instead of elongated round stripes like most noodles are. Flat noodles are fondly eaten with an accompanying sauce or soup.

Though essentially made from rice, noodles can also be prepared from wheat, rice, buckwheat and others. Rice noodles can be cooked in a variety of dishes like basic noodles - cooked in water or broth and served with a dipping sauce, frozen noodles - served with salads and fried noodles - stir fried with varieties of meat, vegetables and seasonings. Boric acid is added as a preservative for commercially prepared rice noodles.

Rice noodles are very popular in china by the name, Char kway teow, which means stir-fried rice cake strip. The dish is very popular in Brunei, Indonesia, Malaysia and Singapore. Flat noodles made from egg are consumed in some parts of Asia.
Recipes using Flat Noodles