Honey(शहद)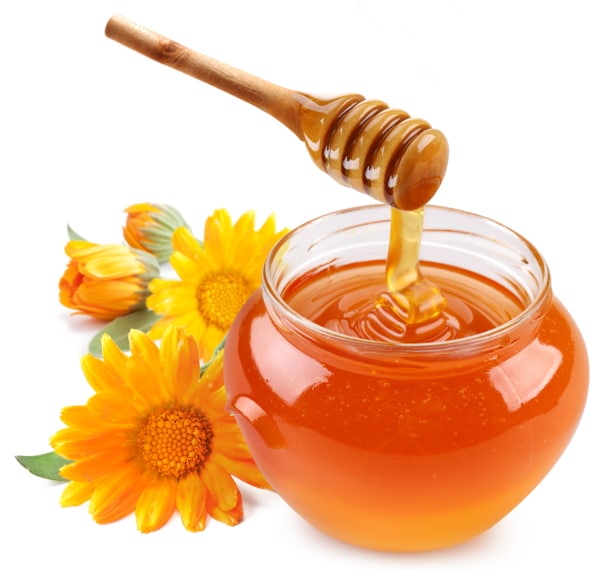 Hindi Name: शहद

Honey is a thick, sticky and sweet tasting liquid that bees produce by taking the nectar from flowers. It is used in desserts, jams, beverages etc. It is a natural energy booster and immunity builder. As of 2010, China is the largest honey producer in the world.

Types

Although honey is preferred in its raw form, commercialy you can also find crystellized, pasteurized, filtered, strained, ultrasonicated, creamed, dried and comb honey.

Usage

It is either consumed directly because of its medicinal properties and sweet taste or mixed with tea, desserts, pancakes and many other recipes. But its uses are not just limited to the kitchen, honey has great significance in almost all religions. For example, in Hinduism it is poured over some dieties. It is consumed with apple during the Jewish new year.

Health Benefits

1. Honey has a great capacity to inhibit growth of micro-organisms and is therefore an anti bacterial, anti viral and anti fungal. This is attributed to the presence of hydrogen peroxide.

2. It is considerred to be better than other sweetners for maintaining glycogen levels and so is good for improving athletic performance.

3. Honey is made up of mostly glucose and fructose that absorb water if applied on wounds. This inhibits the growth of bacteria and fungi and makes a very good healing agent.

4. Consumption of honey, increases polyphonic antioxidants in the blood and so it helps prevent heart diseases.

5. Research has shown that it is better to have honey rather than other drugs in case of cough and throat irritation.

6.Natural honey can help lower cholesterol level.

Did you know?
Honey has been used by humans for the past 8000 years, its oldest remains were found in Georgia.