Husked Black Gram(धुली उड़द)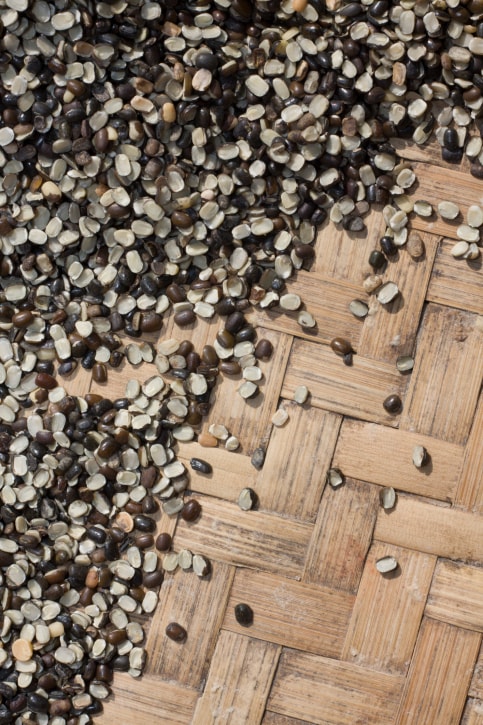 Hindi Name: धुली उड़द

Husked Black gram is popularly sold as white lentil in the market. It is obtained by removing the skin of black gram. They are small black and narrow lentils somewhat cylindrical in shape. Since it is made from black gram it is only cultivated in India and is commonly used in Indian cooking. Also called as urad, it is very popular in Punjabi cuisine of India.

Usage

Black gram is largely used to make dal from whole or husked seeds. The beans are boiled and eaten as a whole. Grounded flour made into a paste is extensively used in South Indian cuisine especially while preparing dosa, idli, vada and other recipes.

Dal Makhani is a very popular Indian dish made from husked black gram.

Nutritional Value

Though husked, it retains the nutrient value of the black gram. It is a great source of carbohydrates and proteins. The calories and fats present in the bean are helpful for healthy human body growth. Husked black gram is also considered a very effective aphrodisiac agent.

However, over consumption of the bean may cause flatulence. Since it contains high amounts of oxalic acid, consumption of black gram must be avoided by kidney stone sufferers.

Did you know?

Black gram is extensively used as cattle feed in many parts of India.
Recipes using Husked Black Gram