Kidney Beans(राजमा)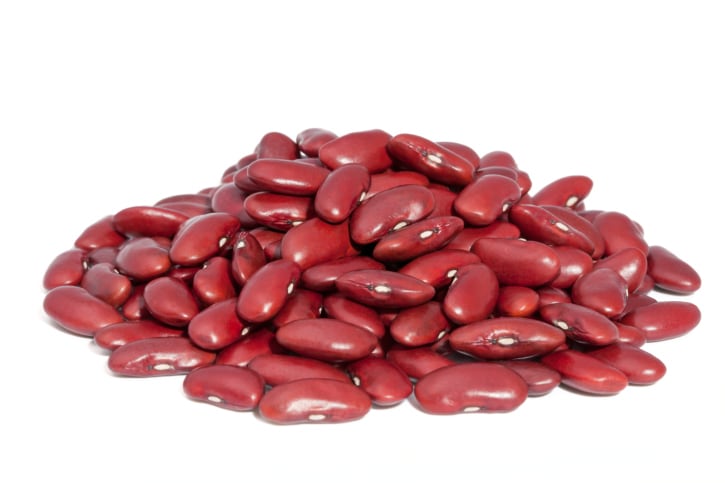 Hindi Name: राजमा

These beans are dried and are available throughout the year. They are reddish brown in color and have a kidney like shape. They have a very strong taste and are used in both hot and cold recipes. It is most commonly in Mexican and Indian cuisine to make curries.

Types

Cannellini Beans
These beans are from Italy and creamy white in color. Easily available in canned or dried form in India at leading grocery stores.

Flageolets
These beans are pale green in color and used widely in French cooking.

Red Kidney Beans
These kidney beans are most commonly consumed. They are used in making salads, burritos, curries and stews.

Usage

In many parts of India, kidney beans are known by the name Rajma, known by the dish of the same name. Dried beans need to be soaked and cooked with care as the outer skin contains certain toxins when raw. The toxins are removed by boiling the beans.

Canned beans that are readily available in the markets are already boiled. They are just needed to be rinsed and reheated before cooking.

Nutritional Value

1. Kidney beans are a very rich source of many minerals like potassium and magnesium.
2. The beans contain dietary fiber that helps lowering the cholesterol levels.
3. The fiber content also keeps a check on the rising of blood pressure levels.
4. It has high content of protein and helps maintain a healthy blood sugar level.
5. It acts as an energy booster because of the iron content present in it and helps in a better digestion.

Did you know?

The bean with a dark red skin is named after its resemblance to a kidney.
Unlike other beans, kidney beans cannot be sprouted and consumed.
Recipes using Kidney Beans