Leek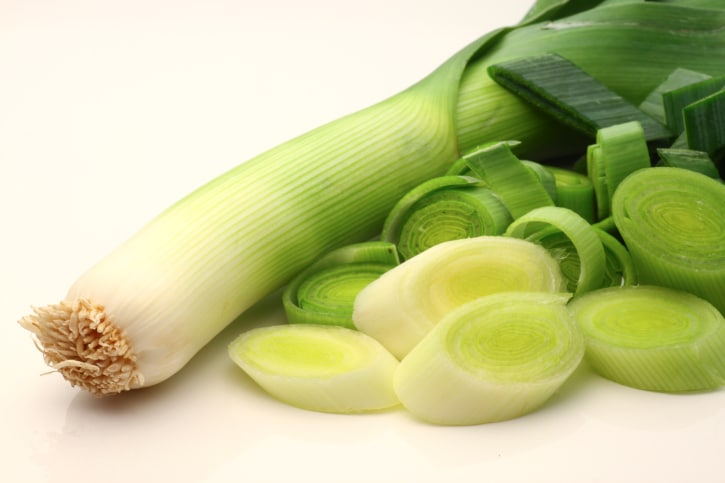 Leeks are bulb like vegetables with a mild and crunchy onion taste. They reach maturity in the autumn season and they are as thin as a finger. They are most commonly used to add flavor to stock. They have a very mild and a sweet flavor. They may also be used in sauces, stews or soups. The white stem or the stalk is the edible part of the leek.

Usage

The edible portions of Leek are the white base of leaves. In its raw form, the leaves are crunchy and firm. Leeks can be cooked in many different ways, each yielding a unique flavour. Boiling turns the vegetable soft and gives a mild taste. Fried leeks have a crunchy texture. The taste is preserved when fried. Raw leeks are used a main ingredient in salads.

Nutritional Value

Leek has a high nutritional value and it protects the lining of blood vessels. It is a good source of antioxidants and reduces the risk of inflammatory diseases. It contains iron and manganese which helps in the formation of haemoglobin and it is also a good source of vitamin K and C which helps in healing wounds and helps in the metabolism of bones and connective tissues.

Did you know?

Leek has been cultivated since 3000 years in the Middle East. The name leek has been taken from a Roman word 'loch' which means a medicine that can be licked to cure sore throat.