Marjoram(Marva)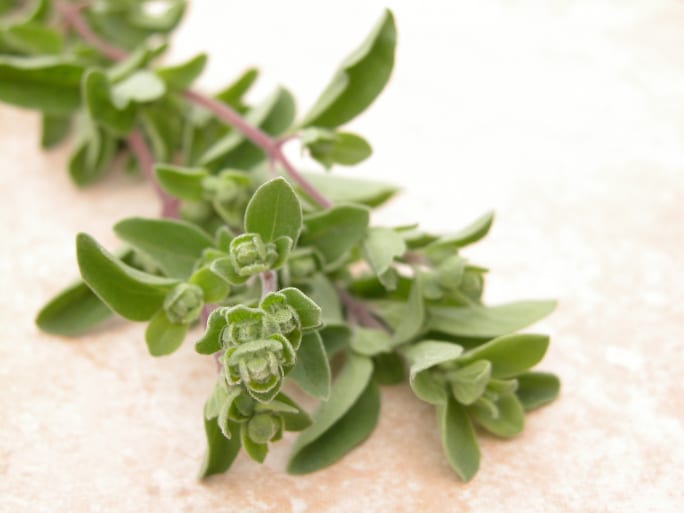 Hindi Name: Marva

A herb from a sage like plant, Marjoram is commonly used a cooking spice. It is used either in fresh or dried form in soups, omlets, stews and sauces. Marjoram is often confused for its cousin oregano since they belong to the same family. However, both plants carry their own distinctive flavour.

The word marjoram is derived from the Arabic word, Marjarie which means incomparable. This spice originated in India and is valued by Egyptians, Greeks, Romans and Arabs.

Types

There are three types of Marjoram commonly found: sweet or knotted marjoram; pot marjoram and wild marjoram. Wild marjoram is sometimes also called as Oregano. Sweet marjoram has a mild sweet flavour that goes well along with mushrooms, salads, custards and desserts.

Usage

Marjoram is an essential ingredient in the French, Italian and Greek cuisine. It can be a flavouring agent and decorative add-on to vegetables and salads.

The essential oil extracted from marjoram yields many culinary and medicinal benefits. The oil is used to add flavour to beverages and food items. It is also used in manufacturing soaps to impart fragrance.

Nutritional Value

1. Adding few leaves of marjoram to a cup of tea provides instant relief from running nose and cold.
2. Marjoram is also popularly called as nerve tonic.
3. It is also known to help better blood circulation.

Did you know?

Ancient Greeks and Romans believed Marjoram as a symbol of love and happiness.