Mascarpone Cheese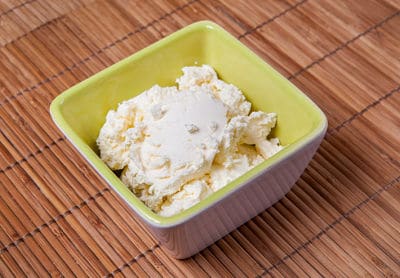 Mascarpone Cheese is a cream cheese that is obtained by boiling milk and curdling by adding citric acid or lemon juice. It is often confused with ricotta or cottage cheese because the preparation process is similar. But mascarpone cheese is double or triple cream cheese and it imparts a sweeter taste. It is milky-white in color and is easy to spread. It is often found in Tiramisu or in a sweet stuffing for foods. It is known to have originated somewhere near Milan.

Mascarpone cheese is an Italian cheese made from cream. It is white in color and can sometimes be used as a substitute of butter to thicken dishes. It is also known as curd cheese and is used to prepare various dishes, sauces and in desserts like Tiramisu. It is a spreadable cheese and is used as an ingredient in sponge cake, tarts, cupcakes and other desserts. It is very creamy and thick and can be flavored with ingredients like lemon juice, dried fruits or crushed nuts for a better flavor and texture.

Nutritional Value

1. It contains Vitamin A which is essential for the body to strengthen the immune system and it also acts as an antioxidant.

2. The calcium in mascarpone cheese helps reduce the risk of developing kidney stones and to maintain healthy teeth and strong bones.

3. Since Mascarpone cheese is a rich source of Vitamin A and Calcium, it is good for pregnant women.

4. It also has a low risk of harboring bacteria because it is pasteurized.

Note: Since mascarpone cheese is double or triple cream, it is very high in fat content.

Did you know?
Mascarpone cheese originated in the 16th or the early 17th century.
Recipes using Mascarpone Cheese