Melon Seeds(खरबूजे के बीज (मगज))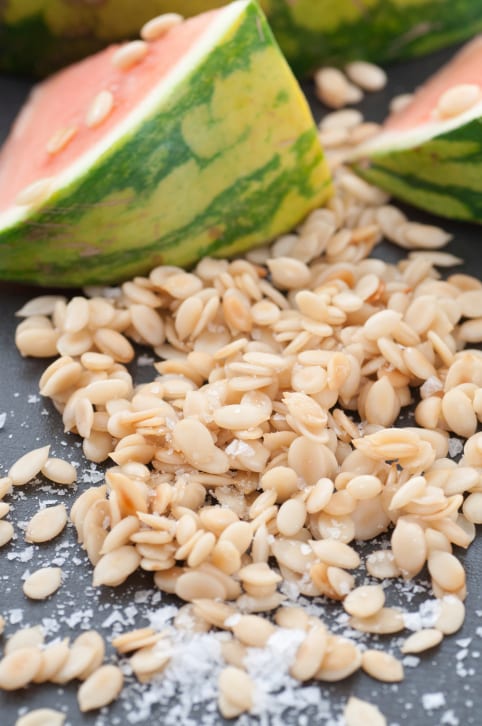 Hindi Name: खरबूजे के बीज (मगज)

Seeds of musk melon that are usually dried, used to add flavor to rich Indian dishes and desserts. A cream white shell with a soft oval kernel inside. Magaz is the hindi name for musk melon seeds. These can be dried at home (cleansed thoroughly and sun dried) or you can buy them from the market.

White melon seeds are more prevalant in Indian cooking rather than water melon seeds. With an outer shell of grayish white, these oval seeds find their way in a variety of recipes or can simply be roasted for a tasty delight. Seeds may be commercially available either peeled or intact in shells.

Uses: Melon seeds added to the palette of traditional halwas, various sweets and cereals. In its paste form, it adds to the consistency of gravies for curries and when mixed with various nuts and spcies, it can be used as mouth freshner.

Tiny health rockets: Melon seeds boost immunity, reduce cardiovascular risks, help in normalizing blood-fat levels and contain essential nutrients for wound healing. It also fights against osteoporosis and promotes healthy teeth and bone growth. The seeds of the melon are rich in protein and omega-3 fatty acids.
Recipes using Melon Seeds