Sugar Candy(मिश्री)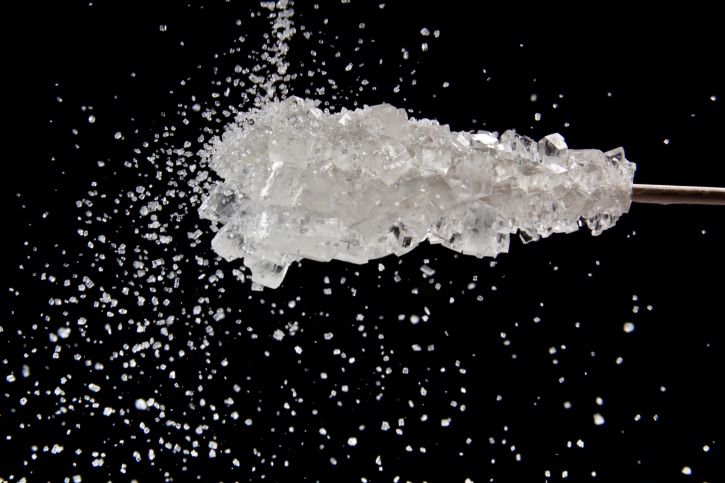 Hindi Name: मिश्री

Crystallised sugar lumps, these confectionary items originated in Persia and are known as rock sugar around the world. Its most common use in India is as a sacred offering to god but these crystals are used in a wide array of dishes too. Mishri-mawa is the most famous confectionery item and is often taken with aniseed at the end of a meal.

Mishri is made by pouring sugar solution of a consistent thickness into drums with threads where it fries around the thread.

Many many benefits hidden in the crystals

Mishri, the tiny rock, has a list of virutes. It fights off symptoms of stress, chronic fatigue and weakened immune system. it also helps improve the digestion system and can help soothe an aching throat during coughs.