Mozzarella Cheese(मोजेरेला चीज़)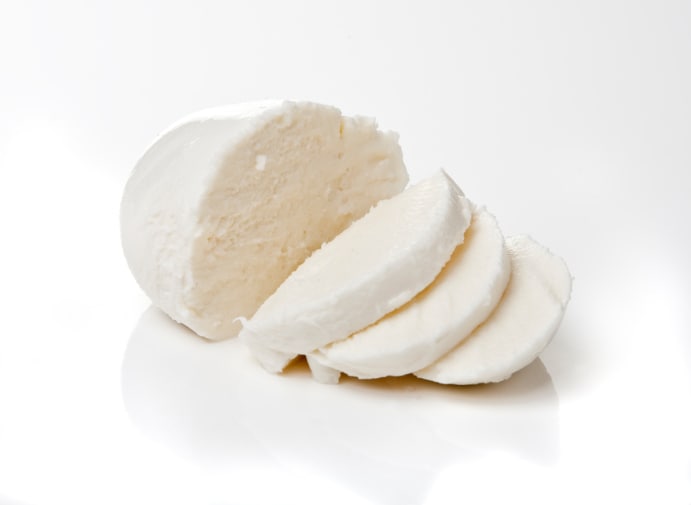 Hindi Name: मोजेरेला चीज़

Mozzarella - the name is applied to a variety of cheese which are made using the 'pasta filata' method. This cheese is made by spinning and cutting and was originally prepared using buffalo milk, and later cow's milk. It is usually served the day after preparation for the fresh taste and often found in pizza and pasta dishes. It is an Italian cheese that is soft, stringy and somewhat elastic in nature. It is a semi soft cheese and white in color.

Types of Mozzarella

Mozzarella di bufala camapana: Milk of the Italian buffalo is used to make this traditional cheese in the South of Italy.

Fior di latte: It uses the most common ingredient as used around the world, cow milk and is available fresh or partly dried. Treccia: Mozzarella cheese twisted to form a plait.

Affumicata: Smoked and reduced moisture cheese.

Pomodorini: Stuffed mozzarella, the newest trend on the block, often comes with a stuffing of olives, raw ham, tomatoes etc.

The big question: Is mozzarella healthy?

Mozzarella is stuffed with calcium and high in protein. It is also known to improve blood sugar levels and make moods merry. Along with helping tissue growth and repair, it is beneficial for muscular degeneration disorder. Mozzarella cheese comes in low fat and whole milk packaging, both of which are high on calories but low on carbohydrates.

Did you know?

Legend says that cheese curds accidentally falling into hot water in a cheese factory near Naples gave birth to mozzarella.

That hint of sourness mozzarella leaves in the mouth is called 'pizza palette'.
Recipes using Mozzarella Cheese