Mussels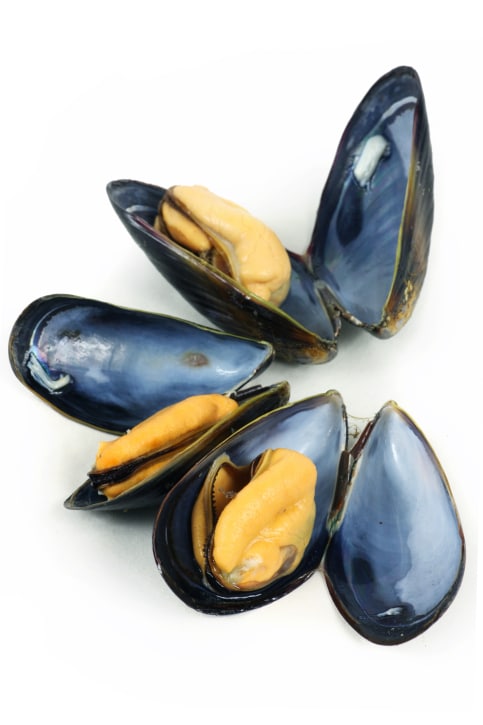 Mussels are marine bivalves. Mussel is the common name used for a variety of clams, what differentiates them is their elongated shells. These beautiful sea creatures have a dark blue exterior and silver interior. Most mussels remain edible for only a day or two so be sure to check. Mussels measure two to three inches in length.

While purchasing mussels chose the ones that are alive. Tap on the shell and check if it closes. If it doesn't, discard it. The are about 17 species of edible mussels.

Usage

Mussels are eaten in a different manner in different parts of the world. They are consumed with french fries in France, served with a white wine stock in Belgium and fried in batter in Netherlands. They can be boiled, smoked, steamed, roasted, fried in butter or barbecued.

Health Benefits

Mussels are known as power food and are a big factor in red blood cell formation. They are a good source of zinc and folate. These are great for your immune system and help boost your mental function. They are low in fat and cholesterol.

Did you know?

Freshwater mussels are used as hosts for freshwater pearls.
Mussels are an aphrodisiac for males.
The oldest mussel is more than 130 years old!
Mussel meat is gender specific, female is orange/pink and male is white.

Don't forget to yank off those whiskers before cooking!