Nasturtium(जलकुंभी)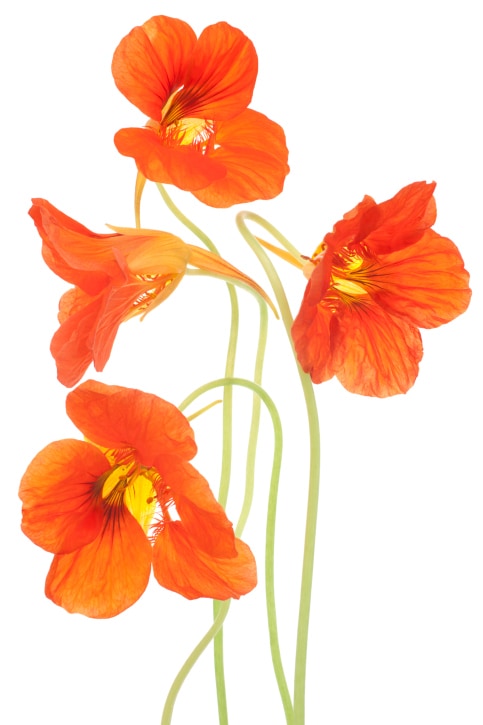 Hindi Name: जलकुंभी

Nasturtium is a plant whose leaves and flower both are edible. It is mostly grown in spring end and early summer. Called as 'Jalkumbhi' in Hindi, they are known to have originated in South America where they were used for their antibiotic action.

Fresh and bright nasturtium leaves and flowers have a pepper-like flavor and are nice to use in salads. The flowers also add a colorful tint to the recipes. The buds can be pickled to substitute for capers. They have a pungent juice and are usually yellow to red in color. They are used to add flavor to sandwiches, dips and spreads. Yellow and orange nasturtiums are used for garnishing as they are edible too. It contains vitamin C that helps fight bacteria and viruses.

Usage

The leaves of nasturtium plant can be added into salads. Their hot peppery taste adds a distinctive flavor to the dishes. The herb spreads can also be added while making mayonnaise. The flowers are added as ornamental and flavoring ingredients in various dishes.

Nutritional Value

Nasturtium leaves are a rich source of Vitamin C and also possess great antibiotic properties. The leaves provide instant relief when consumed during cold and flu. When applied as infusion, the leaves are of great value healing cuts and infections.

Note: Consumption of nasturtium should be avoided by people with stomach or intestinal ulcers and the ones suffering from kidney diseases.