Oregano(ओरिगेनो)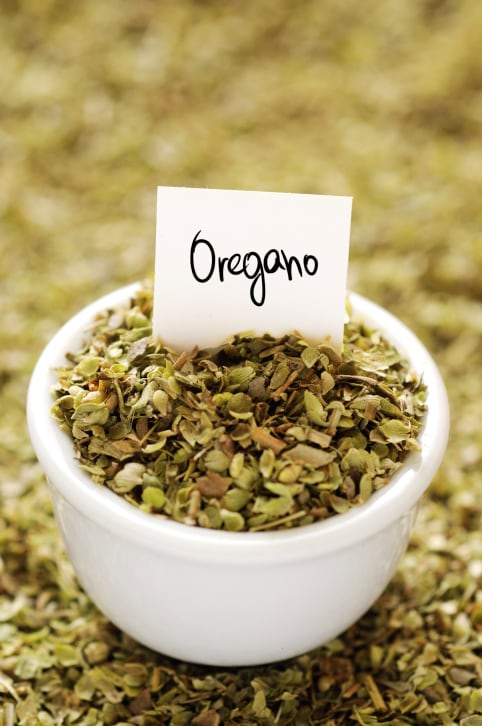 Hindi Name: ओरिगेनो

Oregano is an aromatic herb that is native to northern Europe. The leaves and seeds are used widely in Mexican and Mediterranean cuisines. It is known for its aromatic and medicinal properties since ancient times. It is available fresh and in dried form.
Uses
Common oregano is known as origanum vulgare meaning "joy of the mountains" in Greek. Its leaves are dried and used for flavoring purposes. Oregano plant also sports pink and purple flowers which are considered edible. It is a staple herb in Italian-American cuisine. It is used with roasted, fried or grilled vegetables, meat or fish. It is preferred in south Italy as a very close alternative for marjoram is better used in northern Italy. In Turkish food, it is used to flavor meat.
Nutritional Value
1. It is an effective anti-bacterial due to the presence of Thymol and Carvacrol that inhibit the growth of bacteria in the body.
2. Oregano contains numerous phytonutrients makes it a powerful antioxidant. Research has found that oregano herb demonstrates 42 times more antioxidant activity than apples.
3. It is also a very good source of fiber that works against cancer causing toxins and helps prevent colon cancer.
4. Being high in fiber content, it helps lower cholesterol levels.
5. It is an excellent source of vitamins and minerals like vitamin K, vitamin E, iron and calcium.
Did you know?
Ancient Greeks believed that cows that grazed on the oregano fields produced tastier meat.