Paprika(लाल शिमला मिर्च)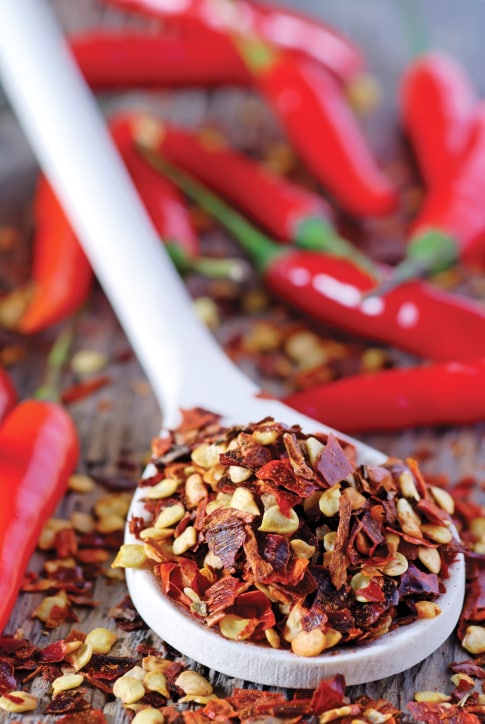 Hindi Name: लाल शिमला मिर्च

Dried red peppers coarsely ground, can be mild or hot. Capsicum peppers used for paprika are unusually rich in vitamin C. It is used mainly to add color to the dishes as it has very mild flavor. It is a deep red coarse powder. It acts as a natural coloring agent. It is central to Hungarian cuisine.

Health Benefits
Paprika has a high percentage of nutrients in it and it is full of health enhancing benefits. It not just adds colour to your food but it has a huge amount vitamin C also. It contains capsaicin which although adds a little spice to it but is very good for bones and joint pains. It also improves blood circulation and thus helps cure cold feet and hand. It also helps in better functioning of the digestive system. Capsaicin is also essential for the better functioning of heart.

How to use it?
Paprika is usually used to add colour to different kind of food like chicken, fish, etc. It is often mixed with red pepper and is sprinkled over popcorn to give it a delicious taste.

Did you know?
The most common pepper used to make paprika is red pepper and it is a national spice in Hungary.
Paprika is likely to decay quickly so it needs to be store in a cool and a dark place.
It usually gives a smoky taste and usually the brightest red paprika is the most spicy one.