Pomegranate(अनार)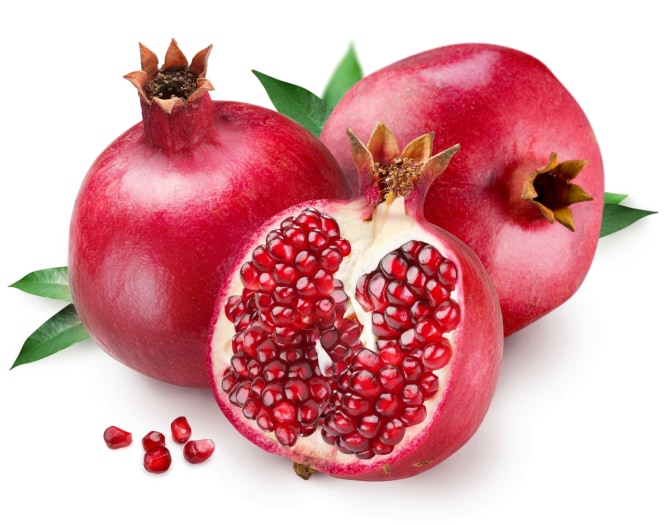 Hindi Name: अनार

It is a juicy fruit that is grown from March to May in the southern hemisphere, though it can be found all year round as well. It is native to Persia but is not grown all over the world. The fruit and the bark are known to have been used in the cure for diarrhea, dysentery and intestinal parasites.

Usage

The seeds and the juice extracted from them are the edible parts of the plant. Arils are consumed after cutting the fruit opening and separating them from the outer cover. They are either sweet or sour depending on the ripeness of the fruit. There are also certain recipes where it is added to savory dishes to balance the taste. Grenadine syrup is made from thickened and sweetened pomegranate juice and is used in cocktail mixing.

Nutritional Value

1. It contains no cholesterol or saturated fats.
2. It is rich source of soluble and insoluble dietary fibers and helps boost immunity, improve circulation and protect from cancers.
3. Compounds like Granatin B and Punicalagin that are fond in pomegranate are effective in reducing the risk of heart diseases.
4. It is rich in antioxidants like Vitamin C and so helps the body from the damage caused by free radicals.

Did you know?

Pomegranate tree bears fruit only in a hot and dry climate.
Ancient Romans used pomegranate rinds as a form of leather.
Recipes using Pomegranate