Poppy Seeds(खसखस)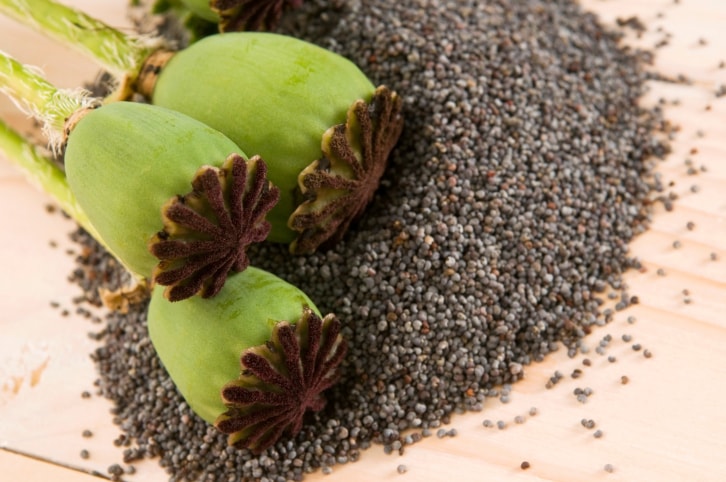 Hindi Name: खसखस

Tiny oil seeds from the opium poppy flower that has a nutty flavour. The seeds maybe used whole, ground or to extract poppy seed oil. The white poppy seeds are called potak or postu.

Poppy seeds are small and kidney shaped. They are less than a millimeter in length and are used as a spice or for decoration of the dish.

Usage

Poppy seeds are considered very good toppings for breads and cakes. They also add creaminess to kormas. They are essentially added for thickness, texture and nutty flavour. Poppy seeds are an essential ingredient in the Bengali cuisine. The roots of the plant are used to extract oil, that is used a medicine. In European cuisine, Poppy seeds are added on pasta.

Nutritional Value

Poppy seeds are packed with minerals like iron, copper, calcium, potassium, manganese, zinc and magnesium. The seeds are rich in oleic acid, which helps to lower the LDL or "bad cholesterol" , thus promoting healthy heart functions. The seeds contain antioxidants that prevent diseases and promote good health. The outer coat is a good source of dietary fiber that helps in easing constipation.

Did you know?

Poppy seeds soaked in milk and made into a fine paste are used as a moisturizer.
It unique nutty flavor comes from volatile oils that comprises 50% of its net weight.
Recipes using Poppy Seeds