Raw Mango Powder(आमचूर)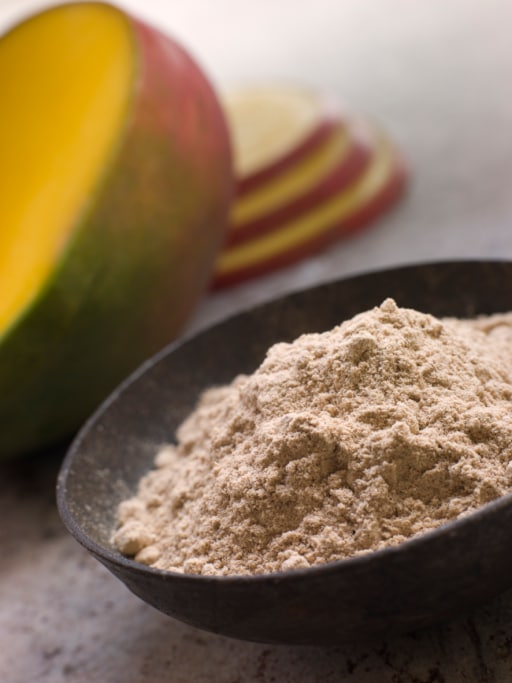 Hindi Name: आमचूर

A powder made from the unripe dry green mangoes. Once harvested, the green mangoes are peeled, thinly sliced, and sun-dried. These can be purchased whole and ground at home or in powder form from the market. A tangy powder that adds sourness to dishes, very popular in chaats.

It is most commonly used in making chutneys, pickle or stir fries and in several food items especially in India. This is often used to add flavor without adding moisture. It is also used to marinate meat and in making chaat masala. It is an imporatant flavoring agent in North India. The hindi name of this spice comes from Aam (mango in hindi) and choor which means powder.

Nutritional Value

It is a good source of iron thus very beneficial for pregnant women and people suffering from anemia. It is rich in vitamin E and vitamin k which makes our hormonal system more efficient.

Did you know?

One table spoon of amchoor has the same acidity as 3 table spoons of lemon juice.
Recipes using Raw Mango Powder