Squids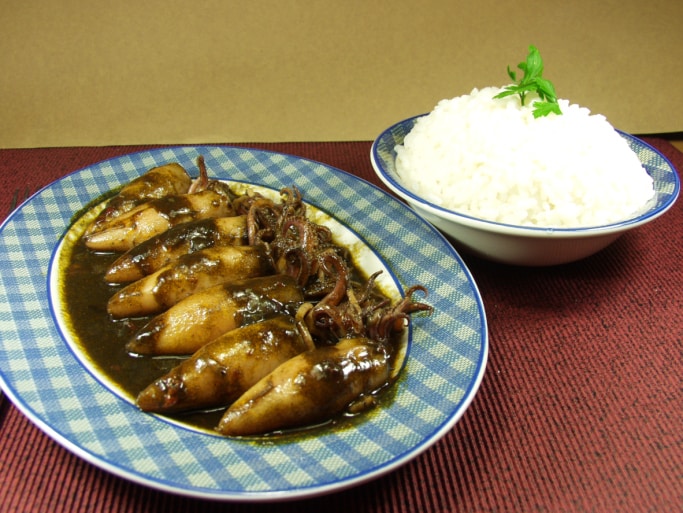 Squids belong to a class of mollusks known as Cephalopods. They are a very popular food in many diverse cuisines such as Chinese, English, Japanese, American, Italian and Spanish. The meat is firm and chewy having a sweet taste. Squid is popularly marketed as Calamari in many English-speaking countries. The body is highly adaptable for any kind of stuffing or can be cut into flat pieces. The ivory colored flesh becomes tender and light upon cooking.



Usage

Squid meat is consumed and cooked in varied ways in different cuisines. In Portugal, squid is grilled and eaten as a whole. In Chinese and Southeast Asian culinary, it is spiced heavily and used in stir fries and noodles. Squid cooked in its own ink is one of the best authentic dishes of Venice. Chopped meat pieces of squid go well with fish soup and paella. In the market, squid is sold as fresh or dried salted forms.

Fried squid or Calamari is a popular Mediterranean dish. It is batter-coated; deep fried for less than two minutes and is served plain alongside salt and lemon. In North American cuisine, it is served as an appetizer and used as a dipping agent. Ham, rice or spinach offer a good stuffing for the meat. Squid can also be stewed with tomatoes. Squid ink is often used as a coloring agent for some kind of pastas. Steamed squid is often used in pastas. Squids are also consumed raw in sushi.

Nutritional Value

1. Squid has a high nutritional content. It is rich in protein.

2. It is a good source of vitamins B12 and niacin.

3. Squid is high in phosphorus, zinc, selenium and copper.

4. Though it is rich in minerals, it must be eaten sparingly as it is high in cholesterol.

5. The meat contains fatty acids that lower blood pressure and boost the immune system.

How to Buy

Chose squids which have a milky white color underneath their outer mustered outer skin. Avoid those which have darkened.

Caution: Fried squid has high sodium content. Not recommended for heart patients.

Did you know?

Squids have a 360 degree of vision.
Owing to their appearance, squids are often mistaken for octopus.
A squid has three hearts!