Thyme(अजवायन के फूल)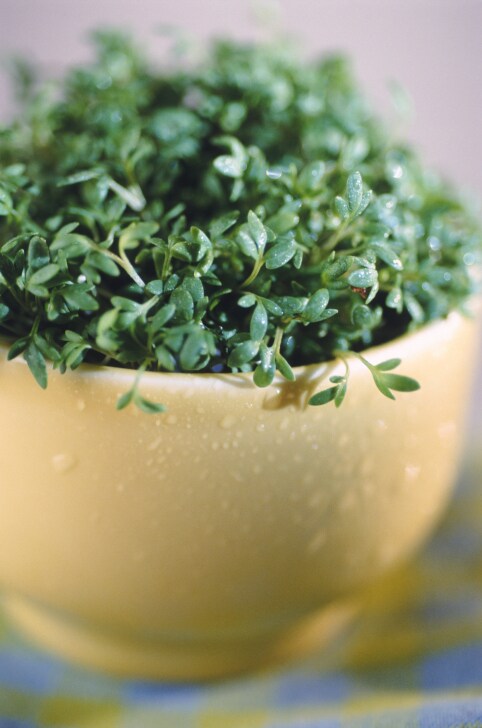 Hindi Name: अजवायन के फूल

A very popular herb, it has green-white curled leaves with a pungent minty taste and lemony aroma. It may be bought fresh or dried. The leaves are gray green in color. Its shelf life is almost a week and it is usually available all year round. Fresh thyme is commonly sold in bunches of sprigs. Fresh thyme is free from any spotting or bruising.

Types

Lemon Thyme: It is a lemon scented thyme and is a popular herb.
Spicy Orange Thyme: With bluish green leaves, it has a citrus-y taste and flavor.
White and Red Thyme: Characterized by the color of their leaves.
Woolly Thyme: It is cultivated for its soft, silvery foliage.

Usage

A popular use is in the combination of herb known as 'bouquet garni' used to flavor stock, soups and stews. It is added to many a fruits from an aromatic element such as eggs, pasta sauces, poached fish and various meats. Many a types of beans such as kidney beans, pinto beans, black beans and tomatoes are enhanced flavor-wise with the addition of thyme.

It is widely used in Armenia in teas. For cooking purpose you can either use the whole sprig or you can remove the leaves and discard the stem.

Nutritional Value

1. In earlier days, thyme oil was used to medicate bandages as it contains a compound called thymol which has many medicinal benefits. A tea made by soaking the herb in water is very effective against cough and bronchitis.

2. Thymol has been found to protect and significantly increase the percentage of healthy fats found in cell membranes and other cell structures

3. Thyme also contains a variety of flavonoids that increase its antioxidant capacity.

4. The volatile oil components of thyme have also been shown to have antimicrobial activity against a host of different bacteria and fungi therefore thyme is considered anti-bacterial.

5. It is also an excellent source of iron and manganese and a very good source of calcium.

6. It helps remedy chest congestion, cough, throat inflammation and toenail fungus. It is also used to treat wounds and infections.

Did you know?

A recipe in the 17th century infused with thyme was said to enable people to see fairies.
Thyme is herb for courage, long being used as synonyms and as a symbol.
If a Greek says you smell of thyme, it means you're a refined human.
Thyme was used to treat depression by the Romans.
Thyme was put under pillows to ward off nightmares in the Middle Ages.

Tip: Store in the refrigerator wrapped in a slightly damp cloth to preserve freshness.