Tomato Puree(टोमेटो प्यूरी)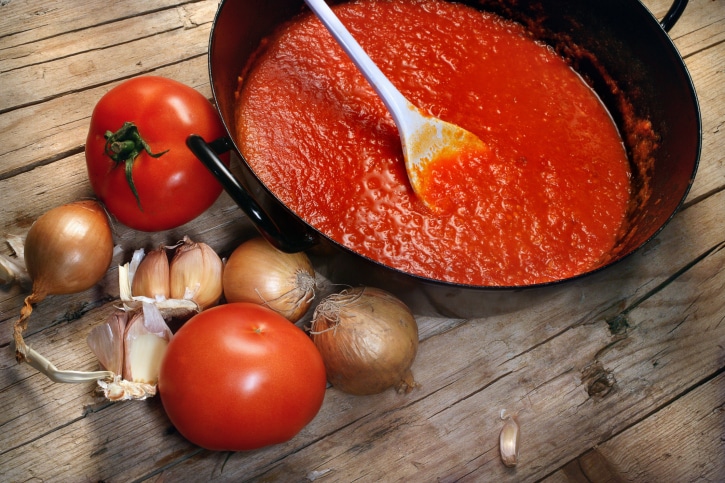 Hindi Name: टोमेटो प्यूरी

Tomato puree is used in many a dishes to impart the acidic flavor of tomatoes or as a gravy. To make a puree, wash and remove the stem of the tomato and blanch it. Blend the mixture and add a little water if it is too thick to get a tomato puree.



Usage
Gazpacho, a cold soup, uses tomato puree as a flavor base. It can also be used in other soups, stews, sauces for pasta, curries and other dishes requiring the flavor. It is a very common ingredient in many a Mexican dishes and is used to make salsa. It can even feature in marinades.

Nutritional Value
Fresh tomato puree is a healthy option as it is a good anti-oxidant, lowers the blood pressure, has a high content of vitamin C and boosts immunity.
Recipes using Tomato Puree