Vetiver(Khus)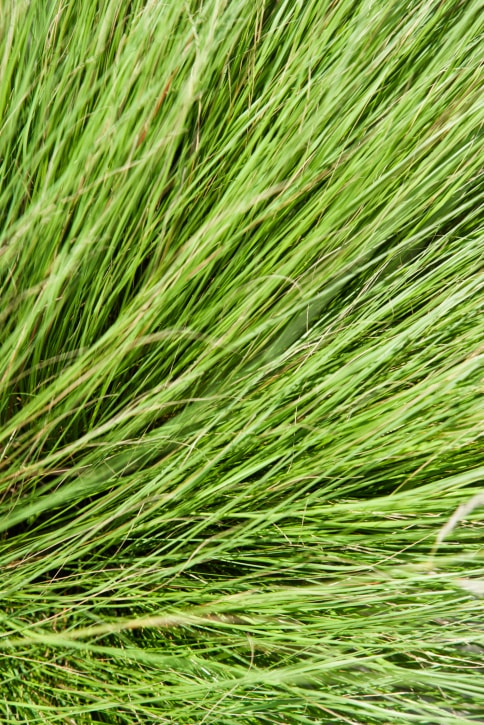 Hindi Name: Khus

It is a perennial grass which is popularly known as khus in western and northern India. It gets its name from the Tamil word 'vettiver'. Vetiver can grow up to 1.5 meters in height. It has thin-long leaves and has brownish-purple flowers. Unlike most other plants, Vetiver roots grow vertically downward; they can reach a depth of up to 4 meters. Though vetiver is native to India, but is grown in most tropical regions of the world.

Usage

Due to its downward growing roots, vetiver is commonly used to prevent erosion and stabilize the soil. It also helps protect against weeds and pests in the field. It is nutritious and is a good source of animal feed. Its roots are used for oil extraction. Vetiver oil is used in aromatherapy and a variety of cosmetics. It is fibrous and is also used to make ropes.

It is mainly cultivated for the essential oil extracted from its roots which is highly fragrant and used widely in perfumes.

Khus syrup, a dark-green liquid made from the vetiver grass, is often used as a flavoring agent. It has a distinct scent and is prepared by adding khus essence to sugar, water and citric acid syrup. The syrup can be used to flavor milkshakes, yoghurts and ice creams.

Nutritional Value

1. The aroma of the Vetiver oil balances the effect on hormonal system, dispels hysteria, anger and irritability and improves skin texture.
2. The syrup is good for digestive system, endocrinal system, immune system, nervous system, neurotic and excretory system. Hence, it keeps the metabolic system in order. It rejuvenates the body, boosts immunity and gives strength.
3. It heals up the wounds and protects from infection and inhibits microbial growth.
4. It I also helpful against nervous disorders, hysteric and epileptic attacks.
5. Applied externally, it is used as an anti-septic as it can kill bacteria.