White Pepper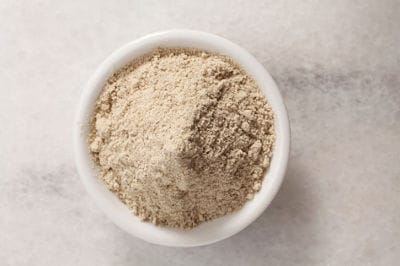 White pepper is produced by removing the outer layer from black pepper which is obtained from pepper plant. The pepper plant is native to India and Indonesia. Once the black peppercorns are almost ripe and sun-dried, the outer layer is removed leaving only the inner seed which is white in color.

White peppercorns are less pungent, smaller in size, have a smoother skin and a light tan color with a mild flavor. The taste of white pepper is hotter than black pepper. White pepper turns stale faster than black pepper.

Usage

White pepper is mostly used in light-colored dishes like white sauces and mashed potatoes for aesthetic reason. It is also common in Chinese cooking, and is also used in aromatic Vietnamese soups and pork dishes, as well as in many Swedish preparations.

It can be sprinkled over eggs and a variety of cheeses for additional flavoring. It combines very well with salads, cold cuts, sandwiches, balsamic tomatoes and is mostly used as a flavoring agent.

Nutritional Value

1. Its consumption is good in case of malaria, cholera and irritation from pains. 2. Consumption of white pepper improves digestion and helps in maintain a healthy bowel movement. 3. It is an excellent source of manganese, a very good source of iron and vitamin K, and a good source of dietary fiber.

Note: Excessive consumption of pepper should be avoided.

How to store

White pepper is available whole, cracked and ground. In case of whole peppercorns, they should be stored in a cool dark place whereas ground pepper is best stored in the refrigerator.

Recipes using White Pepper