White Wine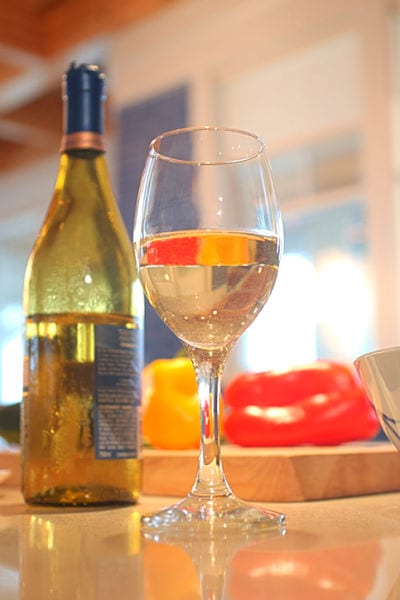 White wine is produced by the fermentation of black or white grape pulp. White wine can be yellowish green, straw yellow or golden yellow in color.

Types

There are many types of white wine. Some of them are - Dry white wine, Sparkling white wine, Fortified wine, Sweet white wine.

Nutritional Value

1. White wine improves heart functions and also prevents artery congestion.
2. It is rich in antioxidants which make it beneficial for the human circulatory system and it also helps in digestion process.
3. Wine helps in rejuvenating new cells in the skin. If used as face pack regularly it will provide you with youthful and glowing skin.

Usage

Wine can be used as toner for a healthy glowing skin. Wine can be sprayed in vegetables and fruits to get rid of the bacteria present in them. Wine can be used as an excellent disinfectant for cleaning the kitchen and the window glass. White wine can be used to remove the stains of red wine in carpets and clothes. Wine is used to marinate meat, this not only makes the meat more flavorful it also kills the cancer causing compounds present in the meat. White wine removes grease stains. Wine can be used to make base of homemade jelly. It is often added to pasta, risotto or any sauces.

Did you know?

White wines are sometimes made from black skinned grapes. The black skin is separated from the grape juice long before it goes for fermentation.
Great news for all those health conscious people, wine is completely free of fat and cholesterol.
Wine tasters can tell you how the wine tastes, from what kind of grape it was made and where was made by just smelling it.